Description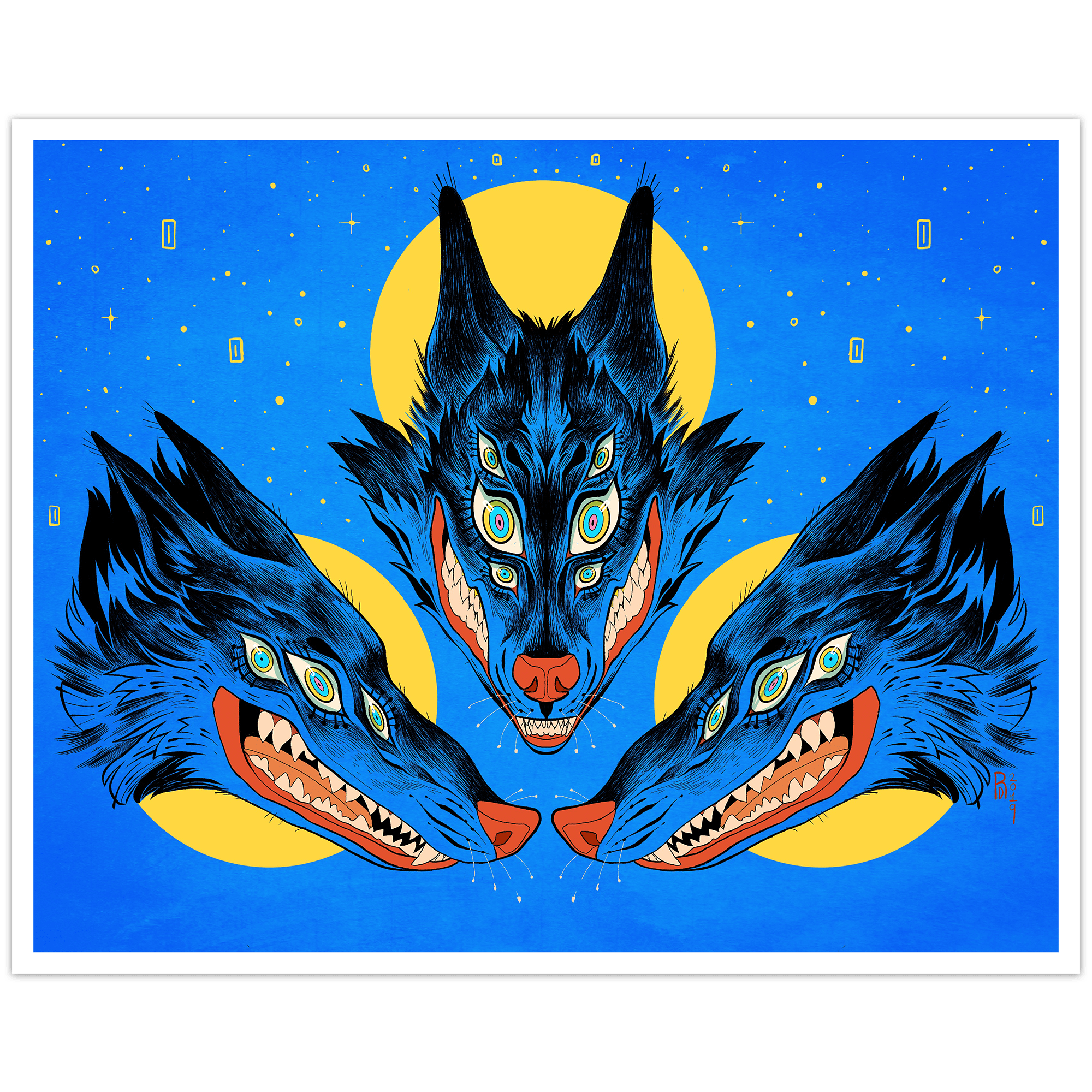 Smiling Faces
– 20 x 16 inches
– Giclee art print on 240gsm paper
– Archival inks for incredible colour reproduction
– Limited edition of 75
– Hand Numbered
– White border
Please note that colours may vary from your screen to the final product.
Important: We advise handling this item with care due to the high percentage of black on the poster to avoid smearing or scratching.
Delivery
Due to the current COVID pandemic across the UK and the world, delivery may be delayed. Allow 4-6 weeks for delivery. Please be patient as we fulfill orders as they are all hand packed one by one with care 🙂
Refunds
We offer refunds if the print arrives damaged. You may opt for a replacement if there is availability.
About Dominique Ramsey
Dominique Ramsey is a freelance illustrator from Atlanta, GA who has a passion for telling stories about animals, nature, and the whimsical-mysteries things in life. Her inspiration comes from animation, video games, Music, and children's books that have an animal focus including the Warrior Cats book series and the Pokemon game franchise. Her inspiration also comes from animals themselves, the spiritual connection they have, the relationship between animals and people, and what various animals mean to different cultures. Dominique strives for uniqueness; using bright colors, bold lines, shapes, and patterns that can excite and capture the viewer's eye. Her work focuses heavily on symbolism, where she explores themes such as mystery, culture, identity, and the subconscious mind. Her work has been acknowledged by 3×3 magazine, Society of Illustrators, and Creative Quarterly.