Description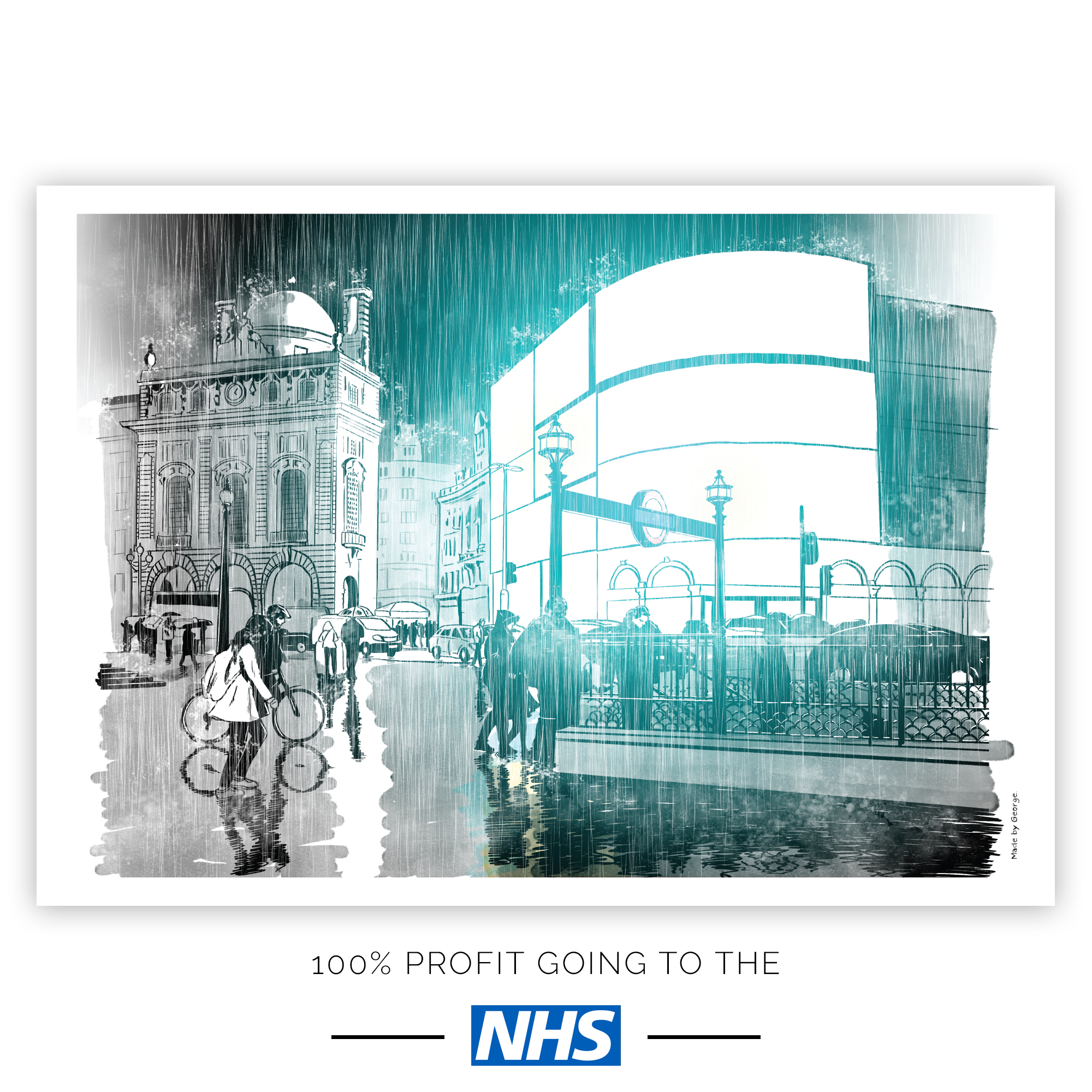 About the art:
As an immigrant to the UK, I moved to London because of everything it has on offer.
With the UK in lockdown, and all of us unable to go anywhere beyond the couch, it's impossible to get out and see all the things we love about this amazing city.
Like most people, I want to go out and enjoy London, so I decided to sightsee through art.
The aim of this piece was to bring a little bit of the outside, inside.
– George Katralis
A Message from George:
100% of profits from this sale will go to NHS Charities
– A3 size
– Digital art print
– 100% profits to NHS
– Limited edition of 300
Please note that colours may vary from your screen to the final product.
Delivery
Due to the current COVID pandemic across the UK and the world, delivery may be delayed. Please be patient as we fulfill orders. Thank you.
Refunds
Please note, as the profits from this sale are going to charity, no refunds will be given on this item. If your item arrives damaged we will issue a replacement.
About MadebyGeorge (George Katralis) 
Australian illustrator, George Katralis, has only motto and philosophy in life, 
'make it happen'
,
it's as simple as that. 
​"We're capable of anything, we're a generation raised on the idea that we can be and do anything. Why wait for someone else to tell you it's ok?
Go and make it happen." 
From a very young age, George began to show signs of artistic talent, this encouraged his parents to help him explore more creative endeavours and give up any dreams they had of raising an Olympic athlete.
George was enrolled into after school art classes, taken to exhibitions and became the owner of more junior art kits any child really needs.
​Upon finishing High School, George received a full academic scholarship to study Graphic Design and Multimedia and has gone on to have a successful career as a designer and illustrator ever since, leaning his talents to various film and music projects and several publications over the years.
Since 2011, this self-proclaimed 'Dilettante'  resides in London, enjoying what he describes as his 'creative renaissance'.
Follow George online:
https://www.instagram.com/madebygeorge/
https://twitter.com/madebygeorge