With Halloween right around the corner, now seems like a good time to announce our two next releases! Both items will be on sale Wednesday 27th October at 5 pm BST via our front page.
The first is an 8×8 fine art giclee print by Alex Moore, this is an open edition print that will be available for £10. With each sale, we'll be donating £2 to the Trussel Trust, Alex's chosen charitable organisation.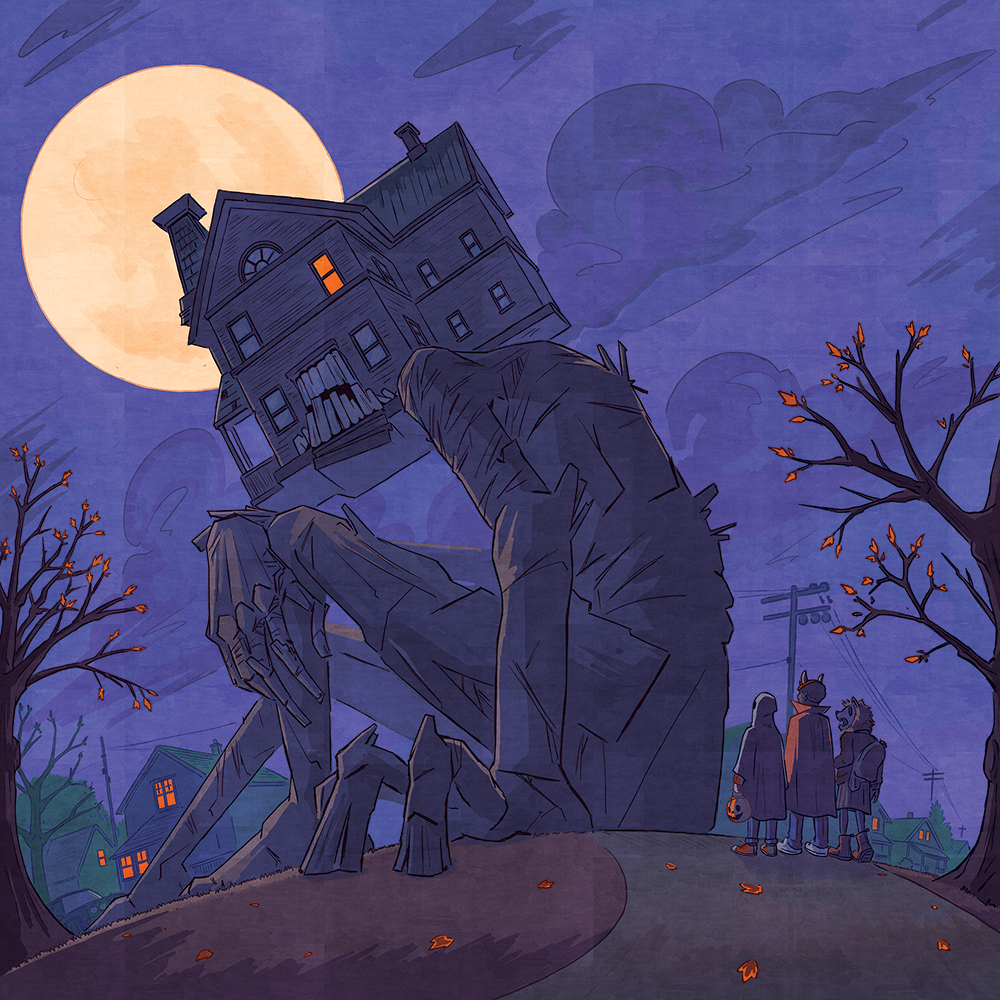 Haunted House
8×8 inch giclee fine art print
Open Edition
£2 from each sale to Trussel Trust
£10
Our other release is a stunning Terror Twos artbook! The book is A4 size, paperback with a premium soft-touch cover, full-colour pages and 31 pieces of unique artwork. Profit from each sale is directly funding the November exhibition and will be available from October 27th at 5 pm BST for £13. You can book your free tickets for the upcoming event via this link.
#TerrorTwos was conceived by Si Heard and Cherie Chapman, 31 artists have taken part to create artwork for Horror and Sci-fi movies and the second in the series, hence the name Terror Twos with each piece being shared throughout the 31 days of October.
Enjoy works inspired by Scream II, The Evil Dead 2, Aliens, Predator 2, The Conjuring 2, Doctor Sleep and many more.
Artists featured:
Jack Foster, Ciarán O Donovan, Alex Schlitz, Christopher Robertson, Kevin Tiernan, Lon Chan, Cherie Chapman, Beth Morris, Neil Fraser, Zoltan Kovacs "Genzo", Jorge Teles, Ryan Button, Brett Elvidge, Ramunas Strakauskas, Si Heard, Mark Levy, George Grey, Hannah Gillingham, Ben Turner, Estella Budd, Nuno Sarnadas, Lucas Tetrault, Nick Prinzing, Matthew Gallagher, Edgar Ascensão, Steven Key, Erik Kreffel, Heather Vaughan, Sarah Atwa, Neil Davies, Liza Shumskaya and Hamza Ansari as resident animator.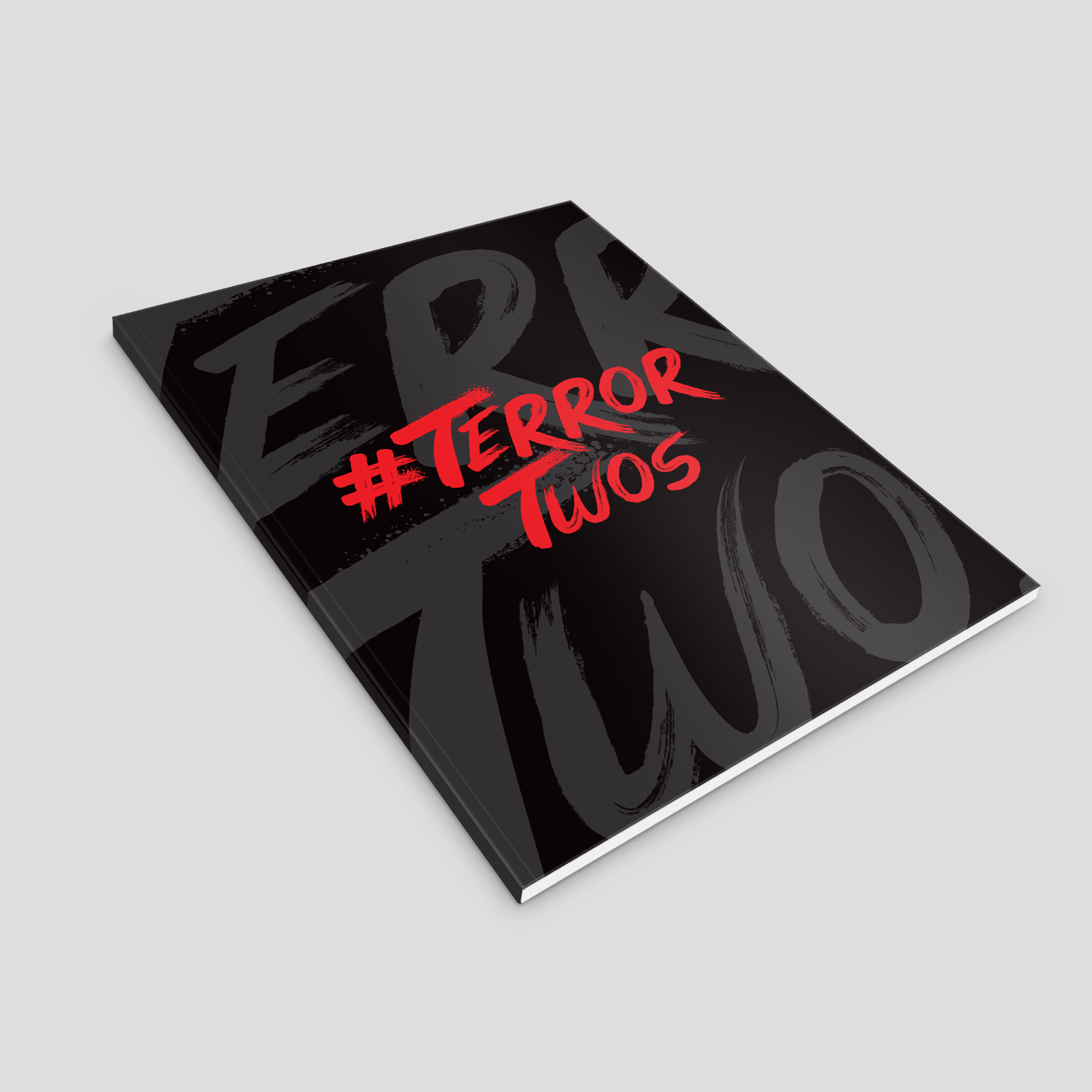 Terror Twos Artbook
A4 – 36 pages
ISBN: 978-1-8383664-6-9
£13