Description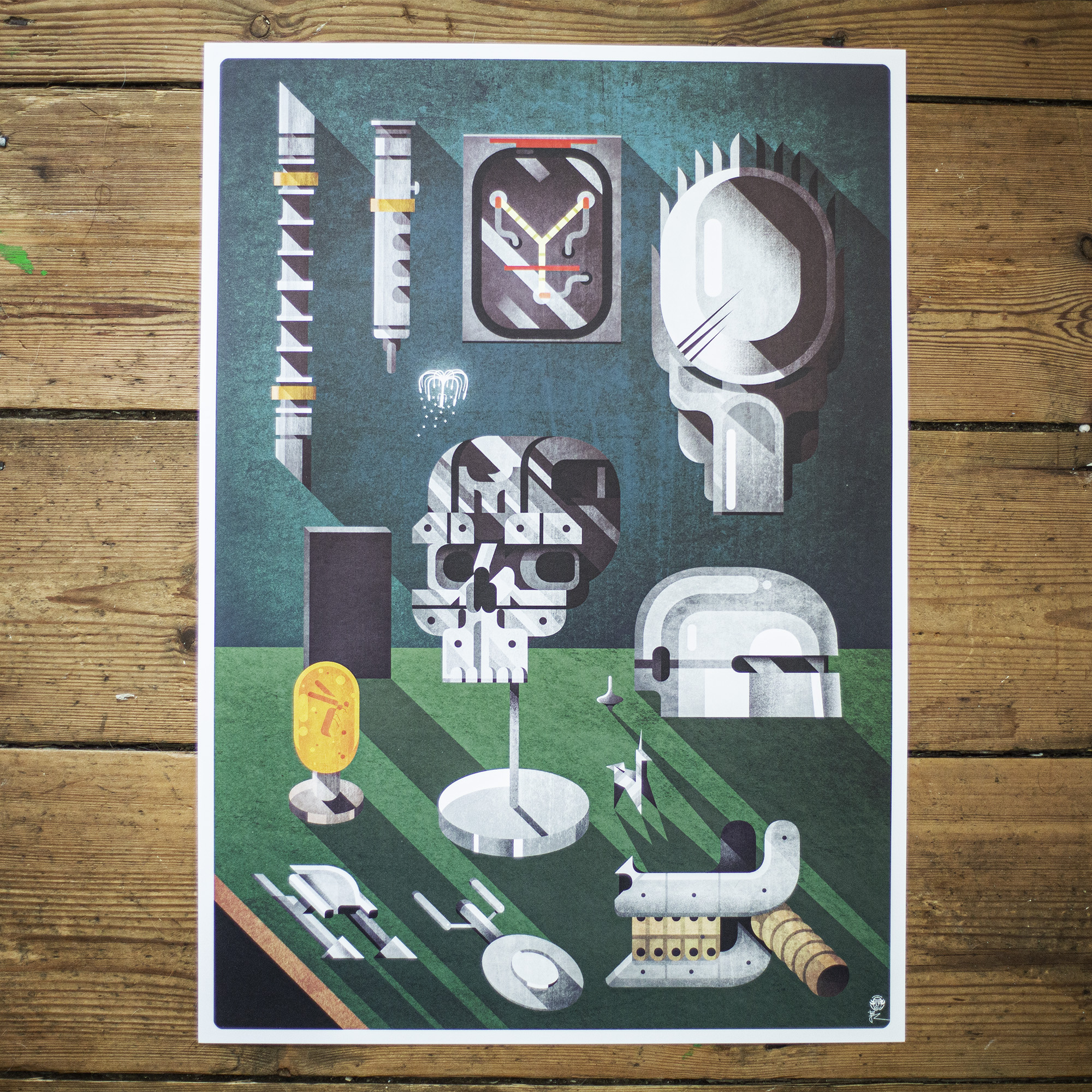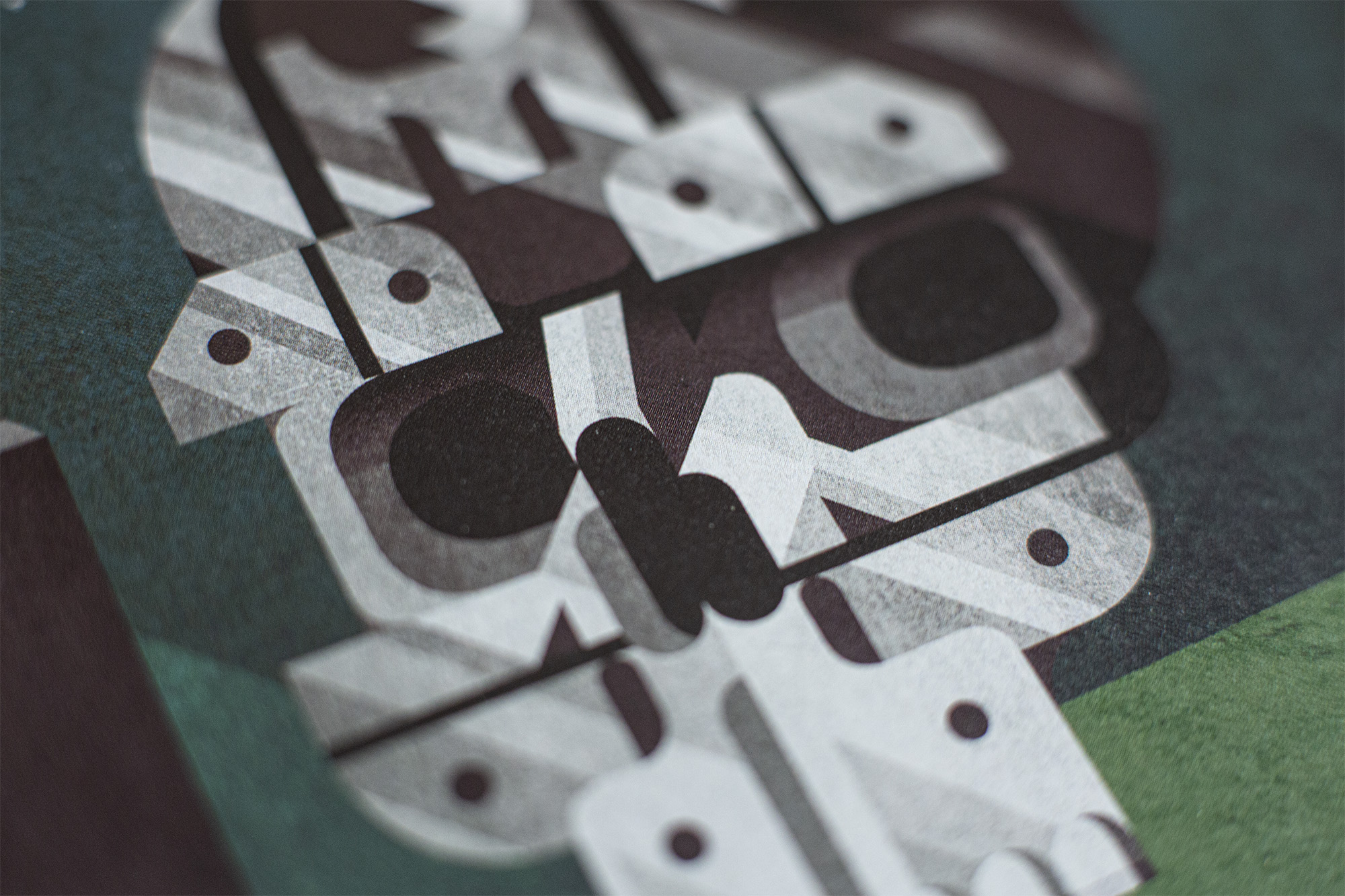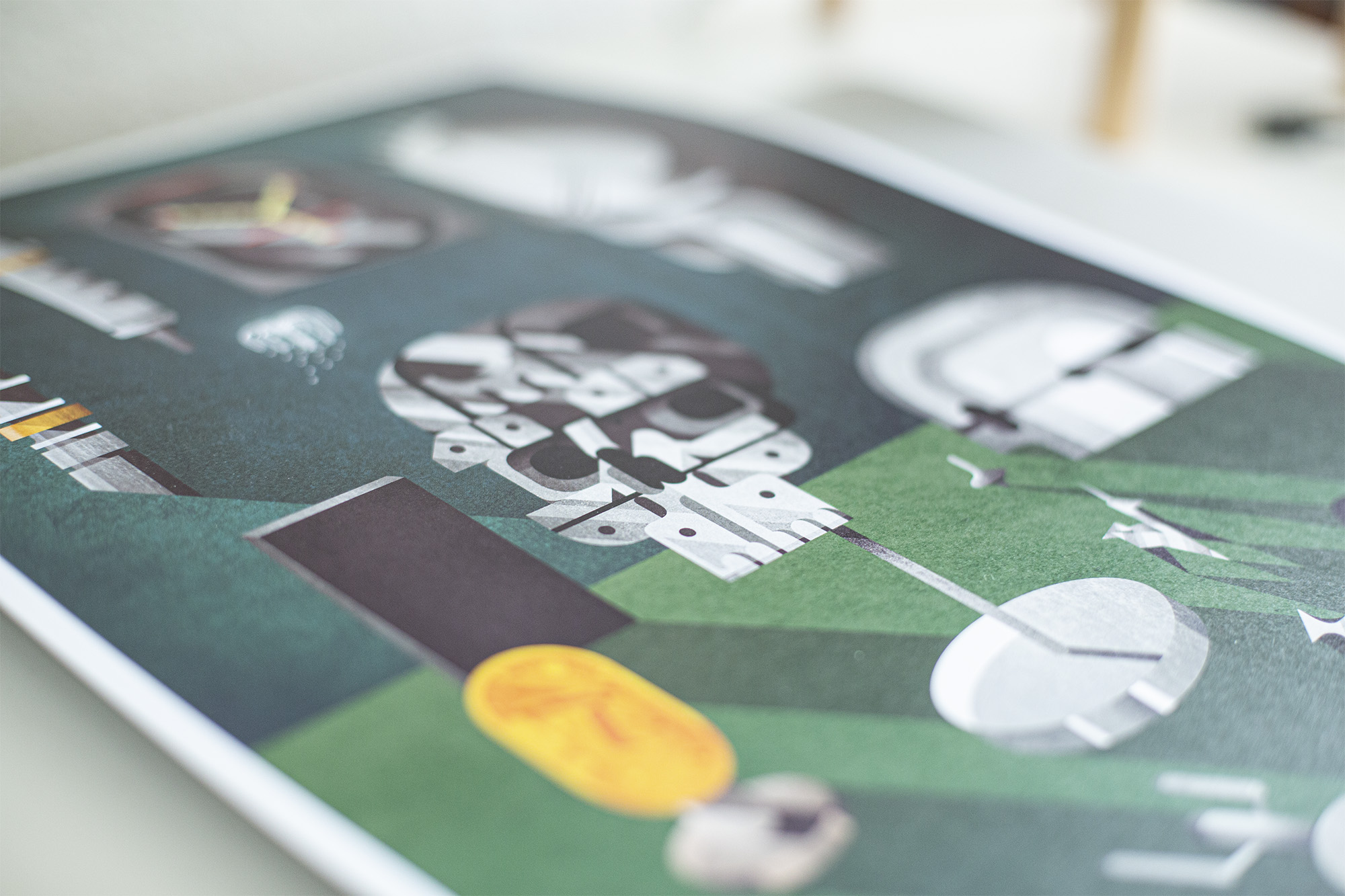 About the art:
This poster by artist JB Roux references some of sci-fi and pop cultures most iconic props and icons, the perfect print for movie fans.
– A3 size
– Digital art print
– Limited edition of 125
– Hand Numbered
Please note that colours will differ from screen to printed product.
Delivery
Due to the current COVID pandemic across the UK and the world, delivery may be delayed. Allow 4-6 weeks for delivery. Please be patient as we fulfill orders as they are all hand packed one by one with care 🙂
Refunds
Please note, as the profits from this sale are going to charity, no refunds will be given on this item. If your item arrives damaged we will issue a replacement.
About JB Roux
Jean-Baptiste Roux is a French illustrator known for his bold, colorful works that capture the essence of movies, heroes, videogames, music (Queen) and more. Roux describes himself as a product of the 80s and 90s, and thus was inspired by videogames of the day, manga comics and the films of Steven Spielberg, George Lucas and Ivan Reitman. Roux's pieces also reflect his love of symmetry and geometric shapes, propaganda posters and Cubist painting. He started his career as a graphic designer for health agencies, ministries, museums and theaters, and expanded his horizons to include textile printing and silkscreen. He lives in Paris.