On March 14th we held our first ever Facebook Q&A session, we were amazed to see all the great feedback we got from hosting these, Q&A's are definitely something we're going to continue in the future.
Week one featured artist John Aslarona, who has mastered a very distinctive style. John has a Facebook page boasting over 40,000 likes, here he shares his remarkable artwork.
John popped by for about an hour or so to answer some of your questions. Here they are.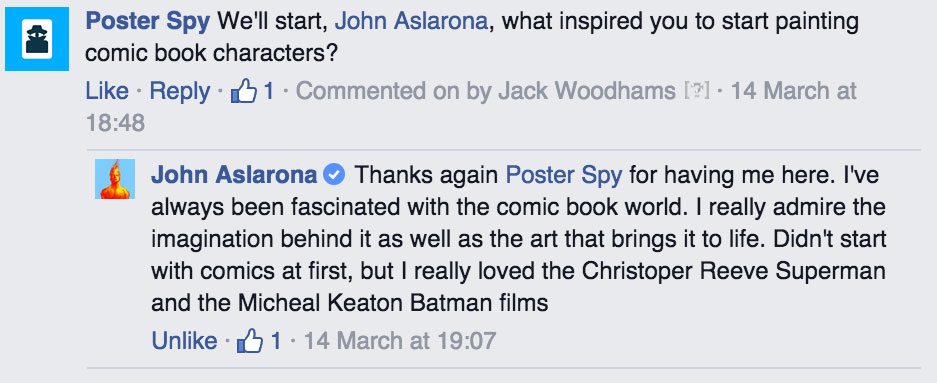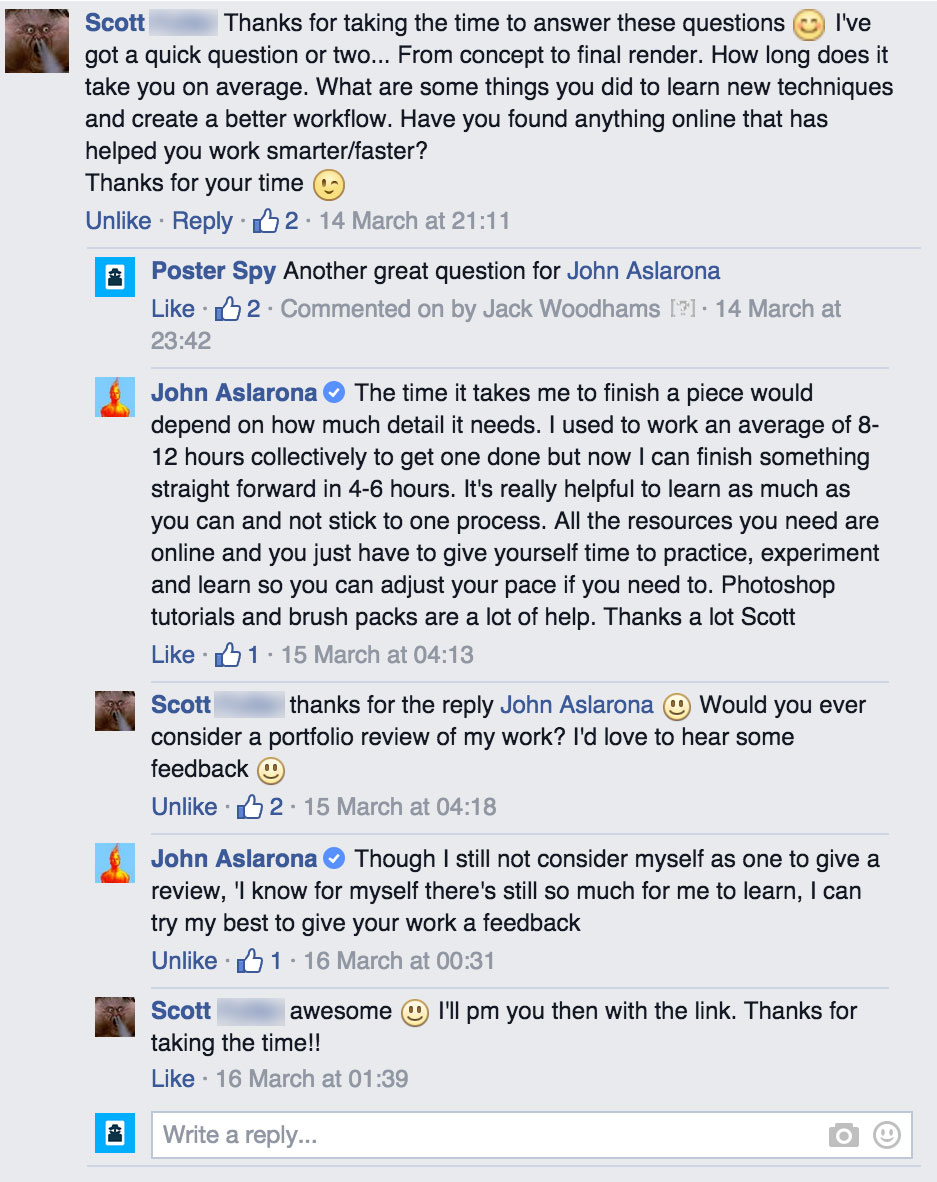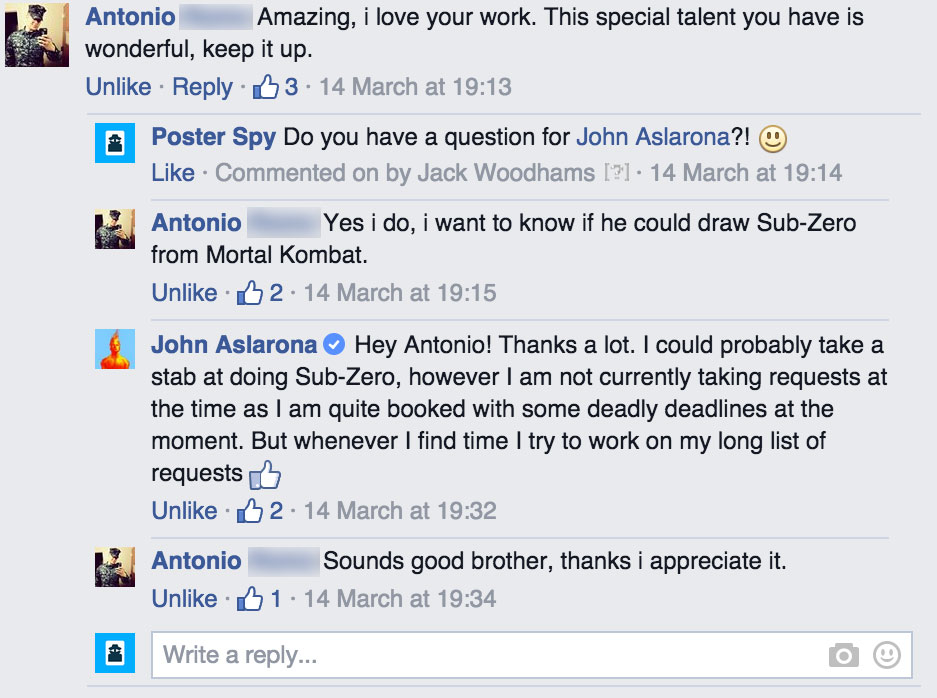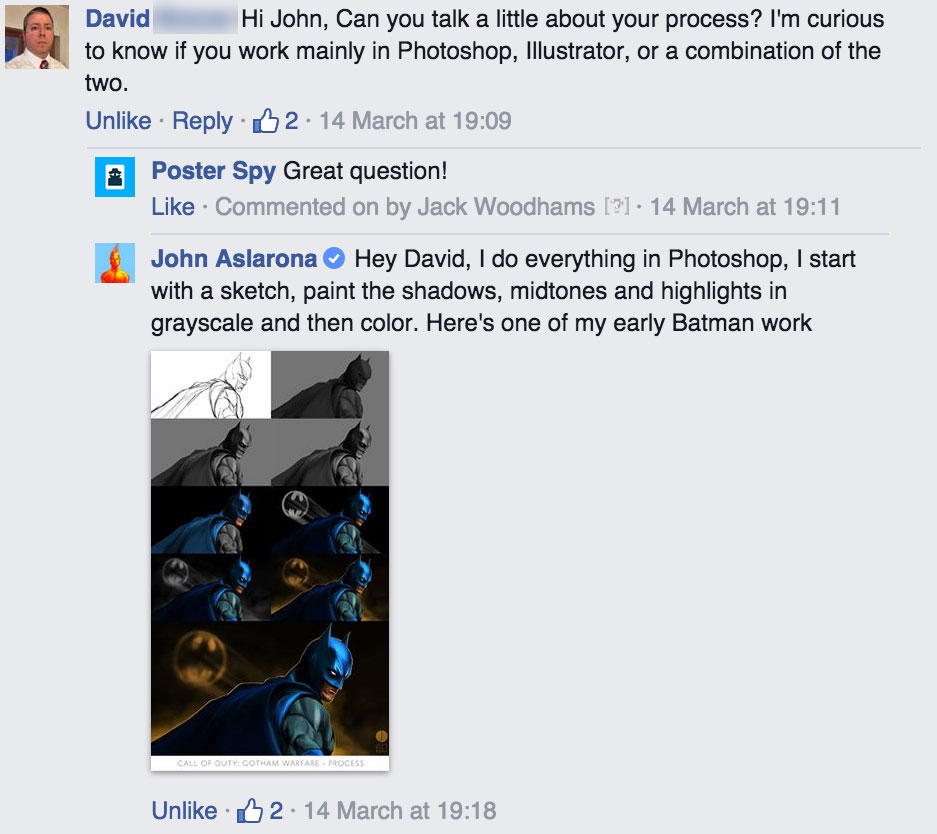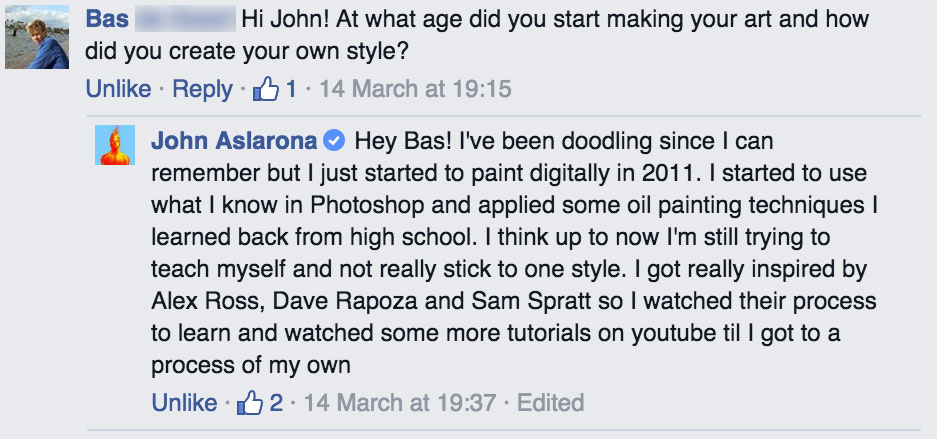 Find John via
---