It's been nearly 2 weeks since our Creative Brief for AMC's Preacher came to a close and we're still amazed by the number of submissions. A total of 248 posters were created by Preacher fans around the world to celebrate the UK debut of Season one.
Deciding on the two selected artists wasn't easy and after cutting down the entries to a top 11 shortlist, AMC chose their favourite 2 posters.
A huge thank you is owed to all the artists who took part in this brief. There are far to many brilliant and unique entries for me to write up a top 20 or honourable mentions, because the reality is, all of them were brilliant, so to see all of the posters visit this link: https://posterspy.com/creative-brief/preacher/ – PosterSpy is incredibly proud and grateful to be the home of so many talented artists. We've received some lovely feedback on twitter from artists who enjoyed taking part and exploring their skills.
AMC's runner up was artist Ben Turner, who created this awesome poster. Ben will receive £350 for his design. We love the use of colour, visual metaphors and overall style of this piece. I'm sure you can agree it's stunning. Congratulations Ben!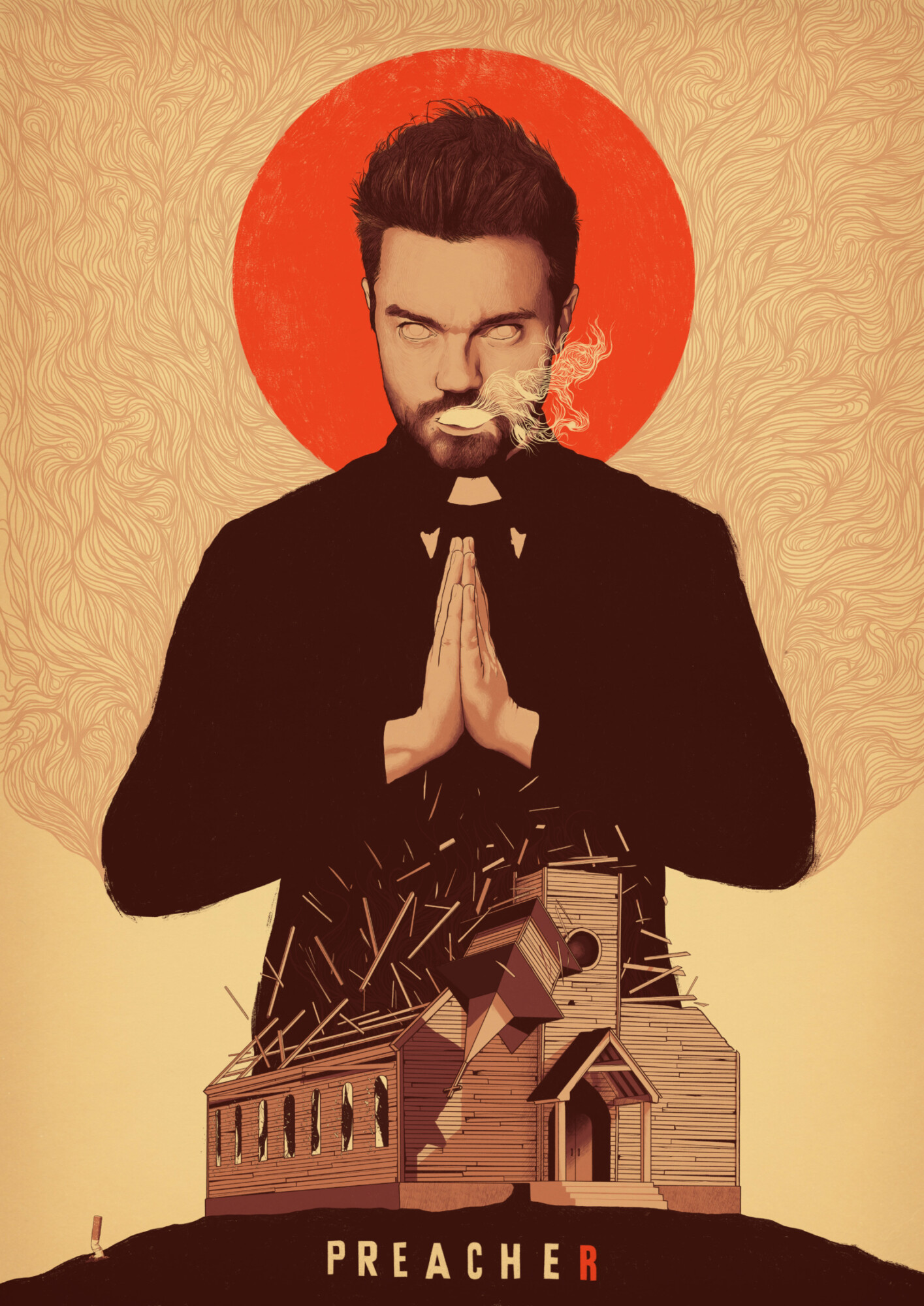 AMC's 1st place poster was created by David Graham, who will receive £1000 for his poster design! This poster uses colour wonderfully, with lovely details on the neon sign. The fact this poster doesn't use any characters but evokes the feeling of the show is fantastic. Congratulations David, a brilliant piece of design.