Artist John Pearson has created a stunning art print capturing the essence of the iconic horror film, Suspiria. The print is officially licensed, measures 24×36 inches and will be released in a limited edition of 175 copies and will be sold for £39.99 via Vice Press.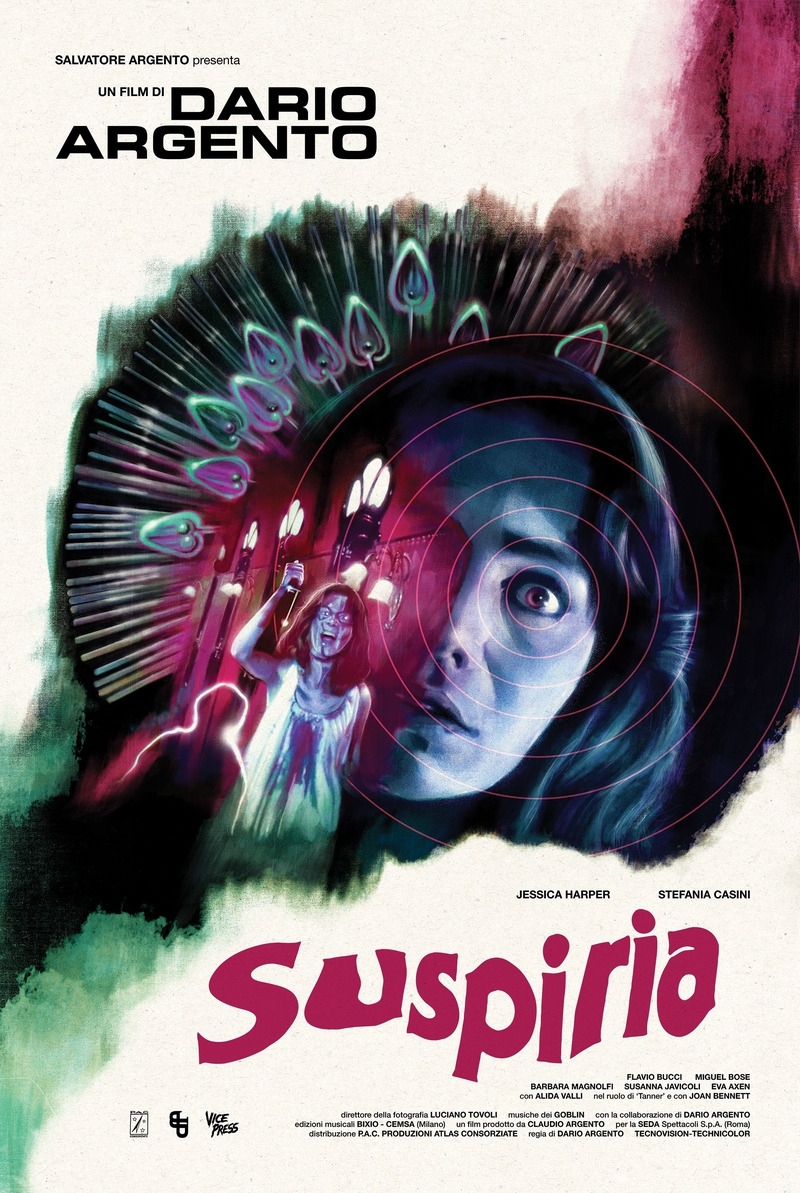 Fans can get their hands on this lithograph poster at the Vice Press Open House event which takes place at Trafalgar Warehouse, Sheffield, England, on June 24. Pearson will be present at the event to sign copies, and tickets are still available.
If you're unable to attend, the remaining prints will be sold online starting July 6 and can be shipped worldwide. To stay updated on the release, you can sign up for the Vice Press newsletter.