Kailynn Heide aka Walkerwyn (Pillager, MN, USA)
Social media: https://twitter.com/wynthewalker
http://instagram.com/walkerwyn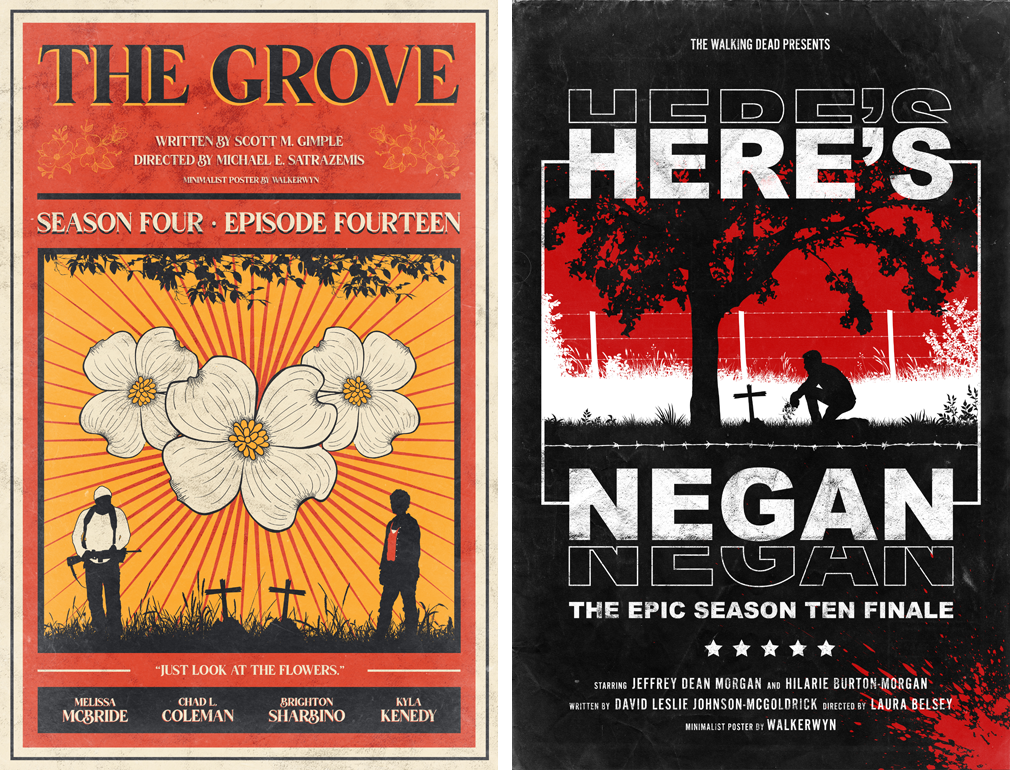 What is your day job and what is your side hustle?
For my day job, I work at Target. To be more specific, I work in the fulfillment department which focuses on picking, prepping, and either bagging or packing/shipping online orders for guests. For my side hustle, I work as a graphic designer specializing in minimalist poster design.
How long have you been doing your side hustle and why did you start?
I first started dabbling in design back in 2016, maybe a few months after graduating high school. I had recently discovered The Walking Dead, a TV show that I ended up really enjoying. I found myself becoming more and more inspired to start creating artwork in tribute to iconic episodes and scenes from the show.
If you could, would you do your side hustle full-time?
Most definitely. I love creating. I really enjoy learning new techniques and discovering new design styles, and I'm always interested in finding ways to advance my skills. I very much enjoy watching movies and TV shows, so to be able to design posters and key artwork as a full-time gig would be a dream come true.
How much time do you spend on your side hustle? Where do you get the time and energy for it?
Not a day goes by when I'm not thinking about design. When I'm at my day job it's constantly on my mind. There are times when I literally have to write down my ideas on receipt paper so I don't forget them by the time I clock out for the day. Since I work night shifts, I often get home around 10 PM and work on designs until about 4-7 AM depending on how tired I am. There are times when I'm clearly exhausted, but once I get going on a design the adrenaline starts to kick in and it's hard to find a stopping point.
Any fun stories you'd like to share?
I've been extremely fortunate over the years to find success within this industry. One of my favorite experiences was being commissioned to work on a few large canvases for The Walking Dead's showrunner, Angela Kang, through her husband, Eric. I've also been lucky enough to attract the attention of several well-known people within the entertainment industry over the years —- including, but not limited to Mike Flanagan, Lauren Cohan, Jeffrey Dean Morgan, and Ross Marquand. I've always been a huge fan of all of them personally, so to know that they have enjoyed my designs as much as I enjoy creating them is truly such an honor.
Do you have any advice for people who want to start their side hustle?
Do it. Go for it. You only live once, so make the best of it while you can. The possibilities are endless, and if you find yourself constantly asking yourself whether or not to give it a shot? That's reason enough to give it a go. Taking that first step is intimidating, but it could lead to opportunities beyond your wildest dreams.
Neven Udovičić (Zagreb, Croatia)

Website: https://www.geminianum.com
Social media: https://www.instagram.com/geminianum
https://twitter.com/Geminianum

What is your day job and what is your side hustle?
My day job is designing mobile apps and my "night" job is designing movie posters (plus sometimes doing other cinema-related designs as well, like production company logos, look-books, etc.).
How long have you been doing your side hustle and why did you start?
It's been over a decade now. I studied graphic design, but I was doing my first imaginary magazine layouts as soon as my parents bought a small HP printer when I was in 6th grade. Doing visual stuff has been my passion ever since.
I always loved watching movies, but at college, my love for cinema developed so much more and that's when the two worlds collided — I began making alternative movie posters. Passion projects soon led to my first commissions and I haven't got bored of this!
If you could, would you do your side hustle full-time?
Absolutely. I feel like having a whole day at my disposal could be a game-changer. But I do enjoy being a part of the thriving UX design world — although it's quite different from making posters, I feel it does good to my creative muscles.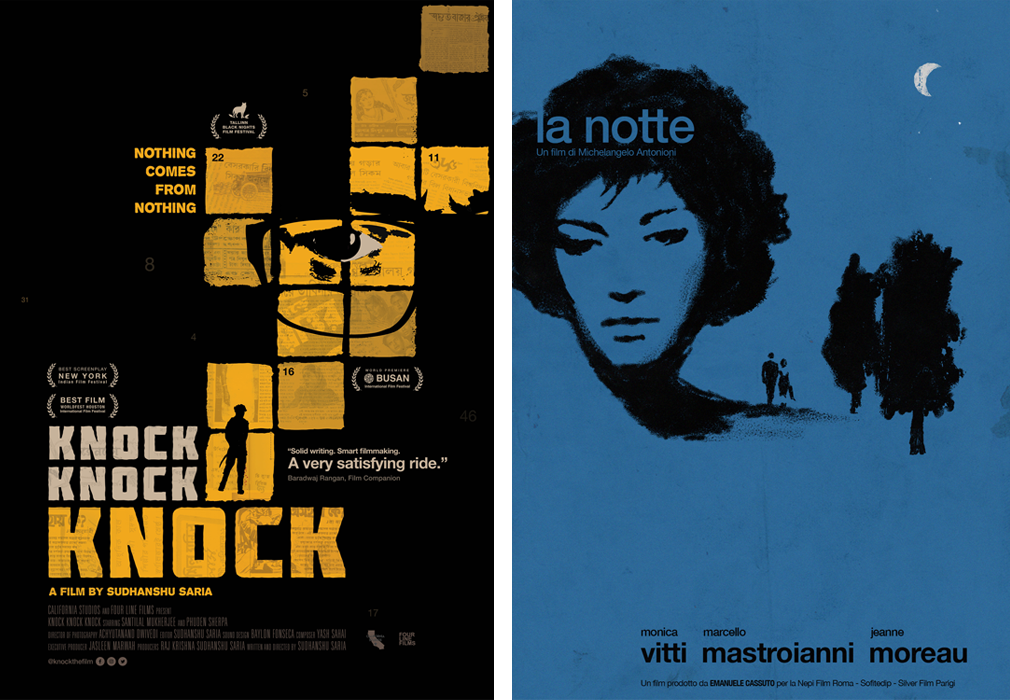 How much time do you spend on your side hustle? Where do you get the time and energy for it?
I have a big urge to create things and solve visual problems, so I spend a lot of time on design projects — most of my evenings and weekends I guess. Sometimes it gets a bit too much, but I wouldn't be happy with the "Netflix and chill" approach anyway. Having my girlfriend Sara as a collaborator (she is a painter) makes things a lot more enjoyable!
At times energy does get low, so resting periods are important, as well as finding fresh inspiration in nature, cinema, music, or other people's work. We just got a dog recently so that gives us even more reasons to go outside and rest our eyes from all the pixels.
Any fun stories or facts you'd like to share?
I'll mention two cases that I didn't think could ever happen, but somehow they did. One time, when Tumblr was still a thing, I got a very nice message from film director Alexander Payne — he asked for a print of my Nebraska poster (which I made as a tribute because I loved the movie). Another time, an order for my Born To Be Blue poster came through the email. It was by Ethan Hawke himself. Two simple moments, but it felt like magic.
What's your Advice for people who want to start their side hustle?
I'd say the main prerequisite is to feel a huge passion for the thing you're going to pursue. A second one would be perseverance because it's really a long-distance race with many days when it can feel like it's not worth the extra effort — and extra effort is what it's all about. But a sense of meaning does come back sooner or later. Also, there will always be clients whose demands are a lot bigger than their budgets, so setting some limits is necessary — otherwise, you could end up feeling cheated.
And I guess social networks are a topic that's hard to avoid. They can become a source of frustration and it's something I struggle with myself. They seem so indispensable for artists (or any kind of businesses these days) to find an audience and get new projects, but it's sad how much time we end up spending there, trying to please the mysterious, ever-changing algorithm. It's a system that rarely awards quality or hard work, so it can get discouraging if we rely on it too much.