Julien Rico also known as Rico Jr is a poster artist based in France, his vector-based work has gained attention across the world and he has gathered a following of other 65,000 fans across the primary social platforms. His posters alone have amassed over 740,000 views here on PosterSpy.com.
Last month he was chosen as one of the 5 artists to create a poster design for The Quarry from 2K and SuperMassive Games. There's no denying that his style fits the game perfectly! We asked him a few questions about his approach and his interest in the project.
What made you want to apply for this opportunity?
I'm always interested in participating in new creative projects and it's been a while since I've collaborated with PosterSpy and Jack so I figured this was the perfect opportunity.
What are some of the strengths you believe you brought to this job?
I try to bring a different look mixing illustration and graphic design. I try to create strong, original concepts through a minimalist approach in the final rendering for a stronger impact on the viewer.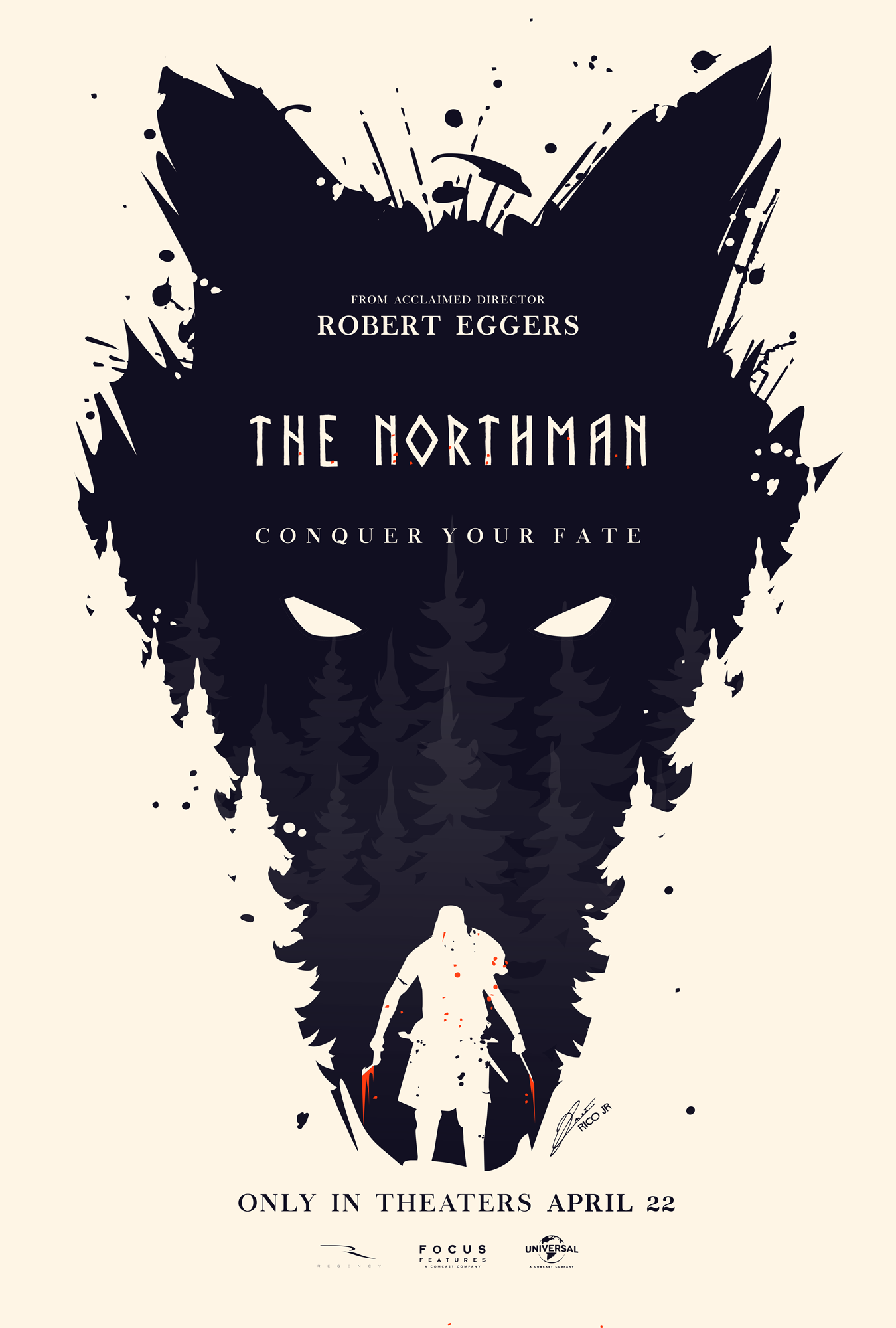 Would you describe yourself as a horror fan?
I'm a fan of all genres of cinema or video games. As I said, I'm interested in everything related to creation, pop culture and culture in general. I'm a big fan of Halloween and Stranger Things.
Early in the project, you submitted several concepts. Did your favourite concept end up getting picked?
My favourite concept is the one that was indeed selected. I wanted to have something very minimalist with only 3 colours (black, white, red) but with a visual that would tell a lot and clearly set the mood of the game. Something timeless in the rendering, both retro and very modern, and which plays on the faces of the characters, both in shadow and light to add mystery to this visual.
Early concepts submitted to 2K
What are some of the inspirations behind your art piece?
As I often say, my inspiration comes from everything around me, from the places I've been, from the artists I follow on the networks or in books, from a memory… I feed on everything and not necessarily references directly related to the question genre in order to renew myself and renew this kind of posters for the general public.
What was the biggest challenge regarding your piece?
The biggest challenge was not to overdo it while retaining the very essence of the game, its characters and its story. To pay tribute to the aesthetics of the game and the actors while bringing my touch and my perspective. Another challenge was to include ALL the characters while finding a balance that again would serve the poster and make people want to discover more about the Quarry.
Finally, would you say that working on an alternative game poster is different from working on an alternative movie poster?
I think, from my point of view, it's essentially the same thing. I learn a lot about the game, I look for the key elements of the plot or the characters, a symbol or recurring form then I draw and boil my brain to find an original concept and as surprising as possible.
More information on the game can be found here: https://quarrygame.2k.com/
© Supermassive Games 2022. Published and distributed by 2K. Supermassive Games, The Quarry and Quarry names and logos are trademarks or registered trademarks of Supermassive Games Limited. All rights reserved. 2K and the 2K logo are trademarks of Take-Two Interactive Software, Inc. All rights reserved.