Grey Matter Art is proud to announce their next release for the 4 part artist series for the 40th Anniversary of the film, "The Texas Chainsaw Massacre." Their next poster is by the very talentedGrzegorz Domaradzki (Gabz). This is their sixth project collaboration with Gabz.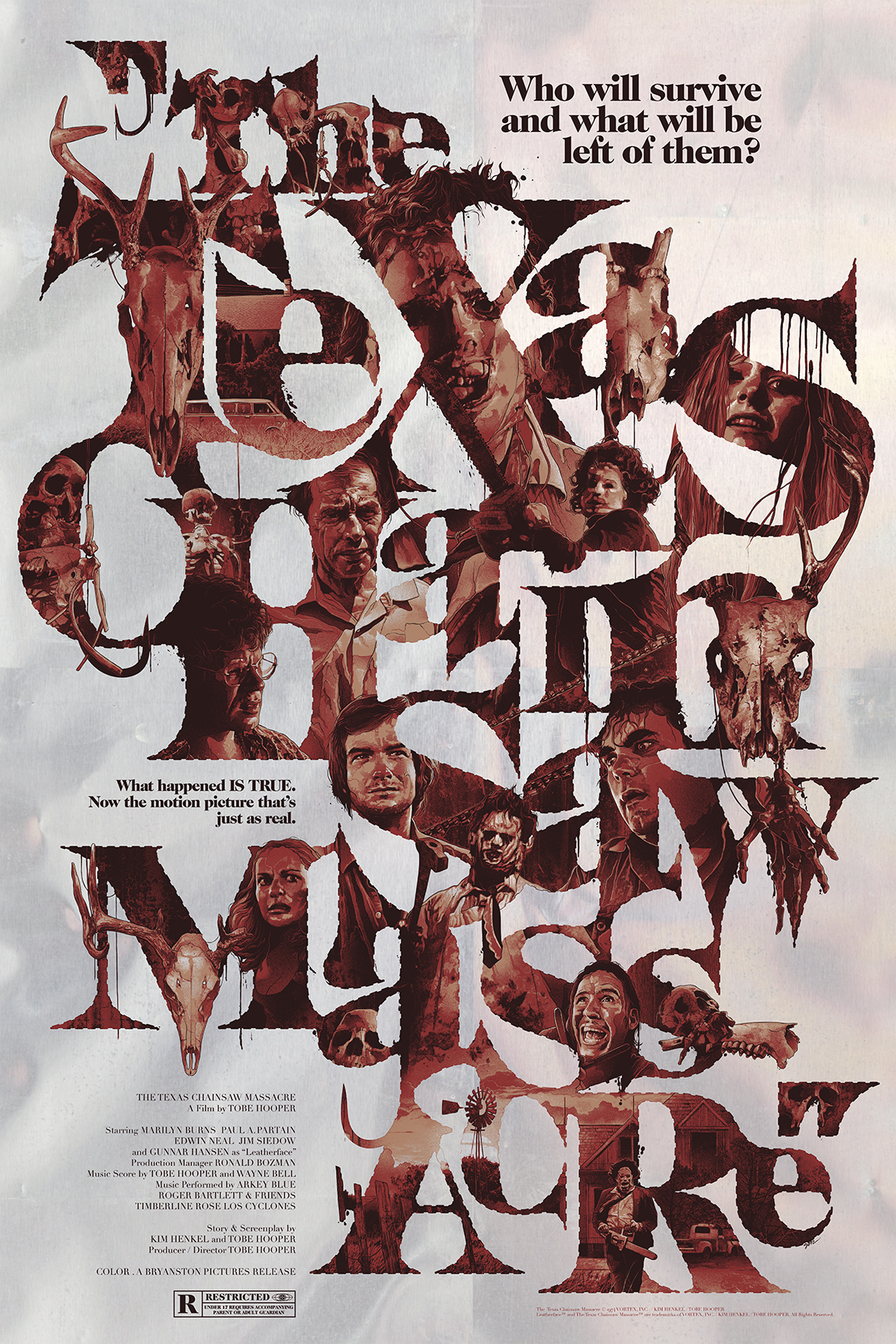 Poster Details:
Regular Edition: 150/$50.00
Variant Edition: 100/$65.00
Foil Variant Edition: 75/$115.00
This poster is going on sale on Thursday, April 30th at a random time between 1-2 PM est on the Grey Matter Art website shop page.
What Gabz has to say about the poster:
"Being a huge fan of what Jason Edmiston and Florian Bertmer did for the same title before me, as hard is it was, I wanted my piece to be something completely different.
I've been wanting to work on something more editorial-looking for months, and with a title as long as this one, I felt it's a perfect opportunity not to be wasted.

Since viewers of this classic horror flick are meant to believe it's based on a true story, custom-designed typo that looks like a front page of some crazy newspaper seemed like a right thing to do.Instead of focusing on just one scene or character, I included several plot points and all the essential characters destined (or not) to end up on Sawyer's dining table."
Follow Grey Matter Art on Facebook – Twitter – Shop – so you don't miss the drop.