Work with us to produce new artwork for this exciting new game from Deep Silver!
Portfolio submissions: 18 November – 22 November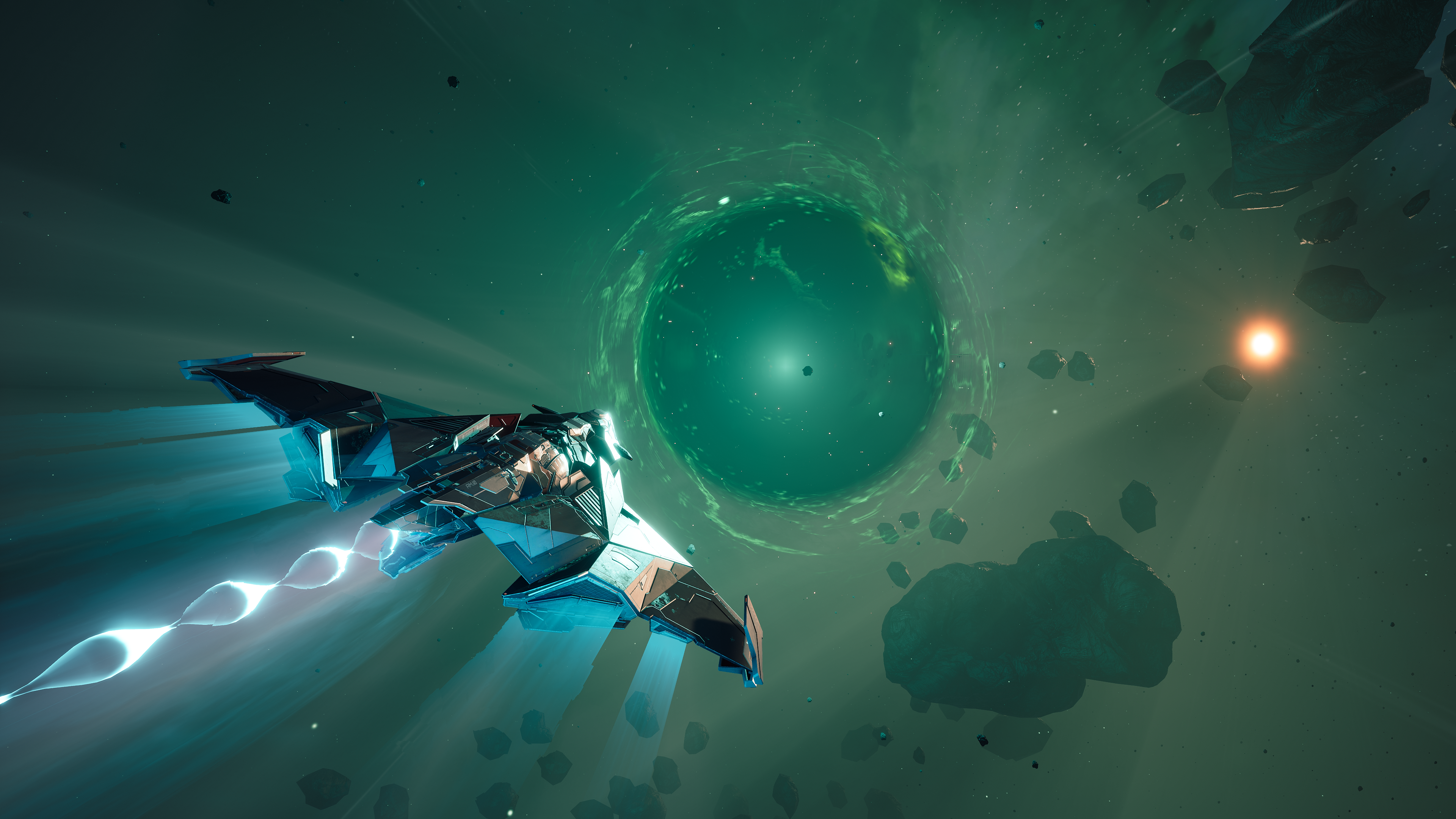 The six incredible posters produced: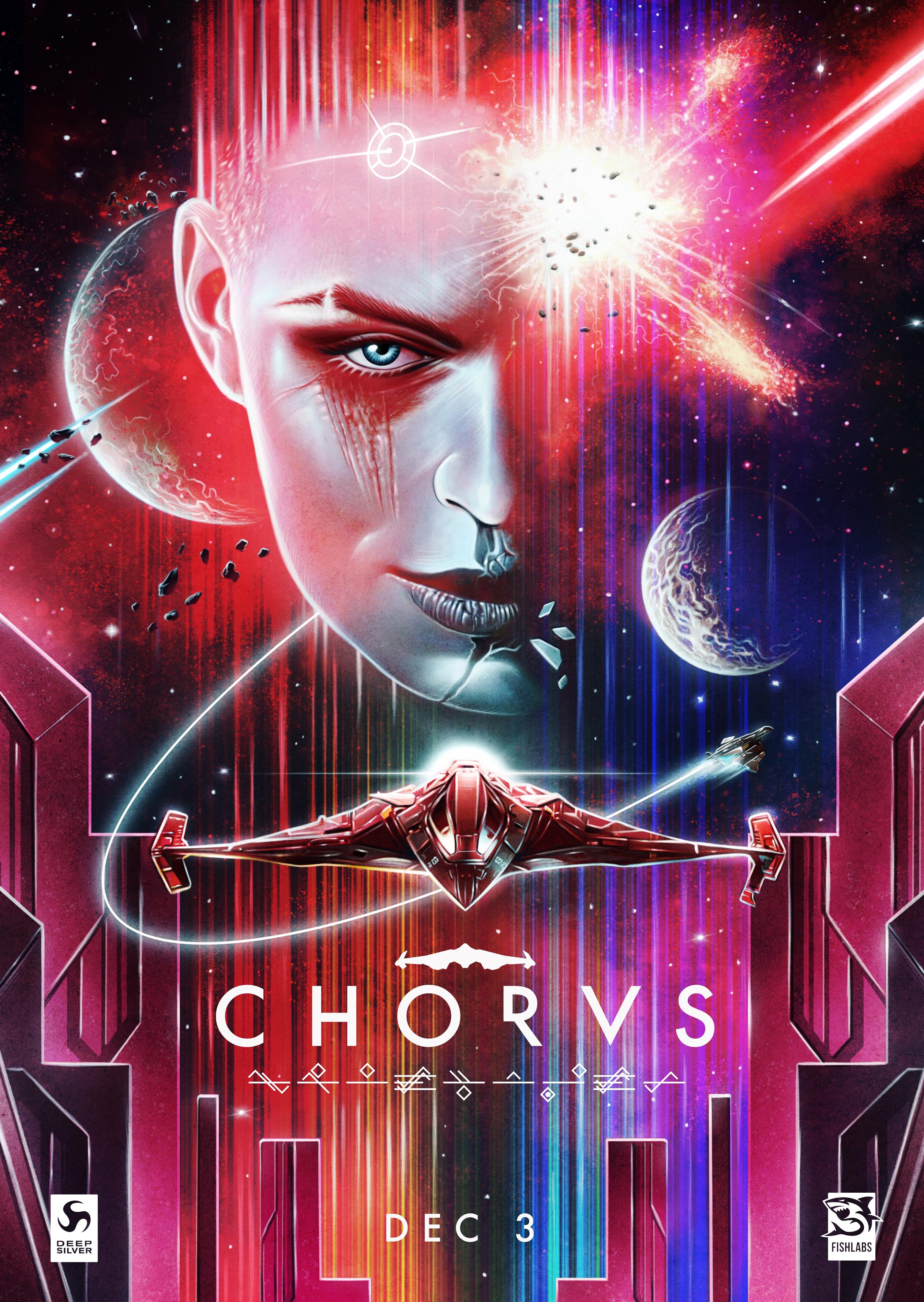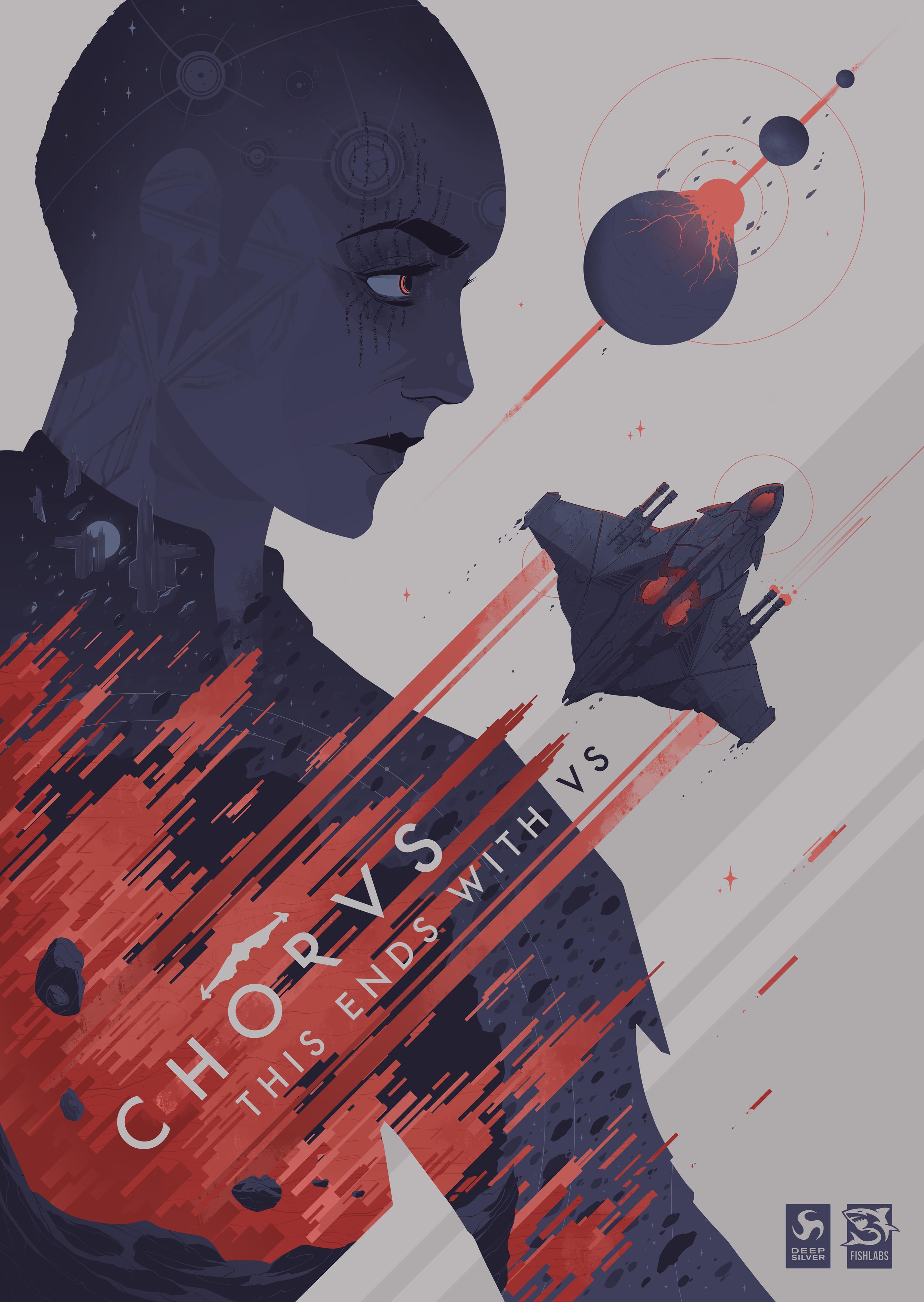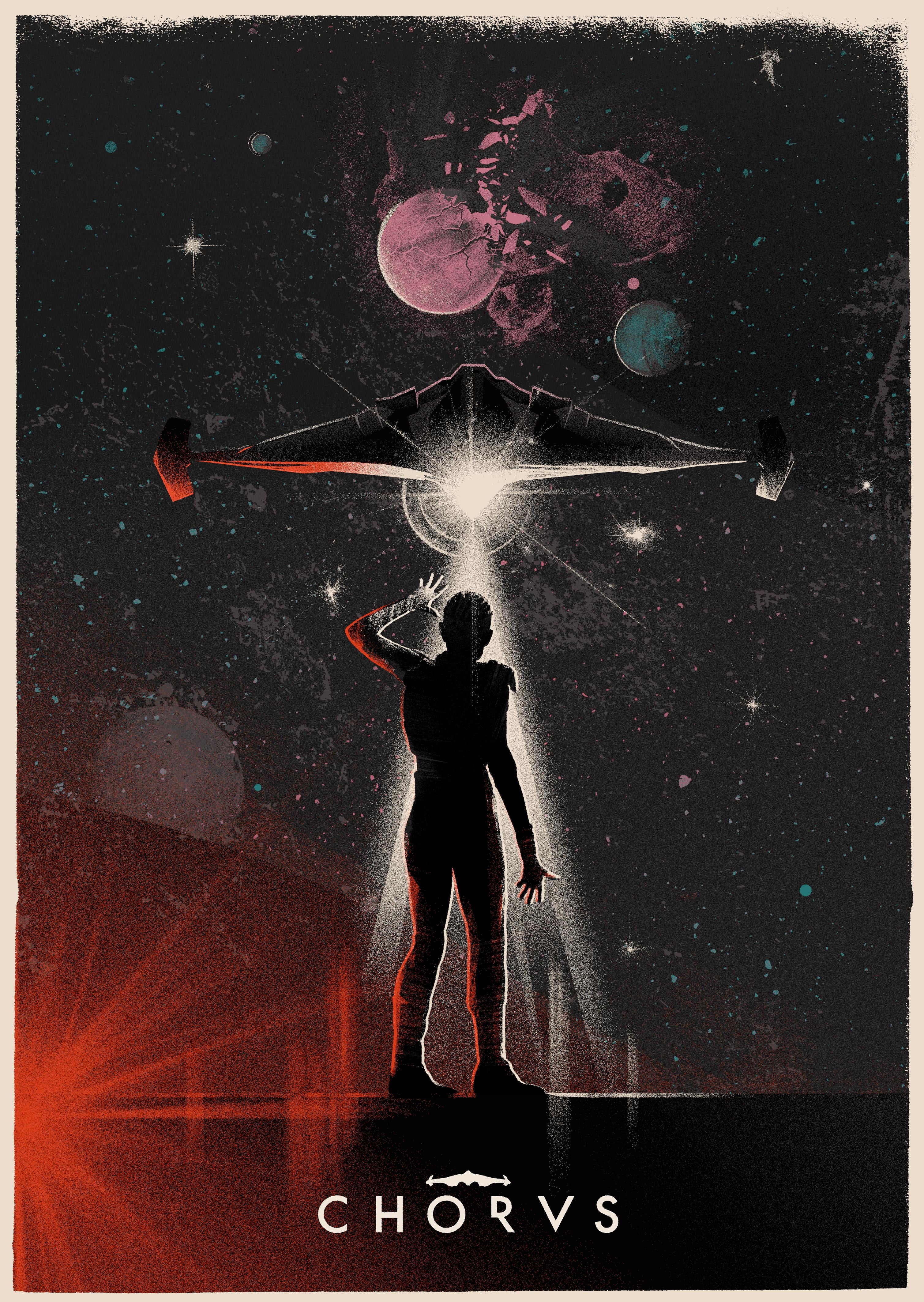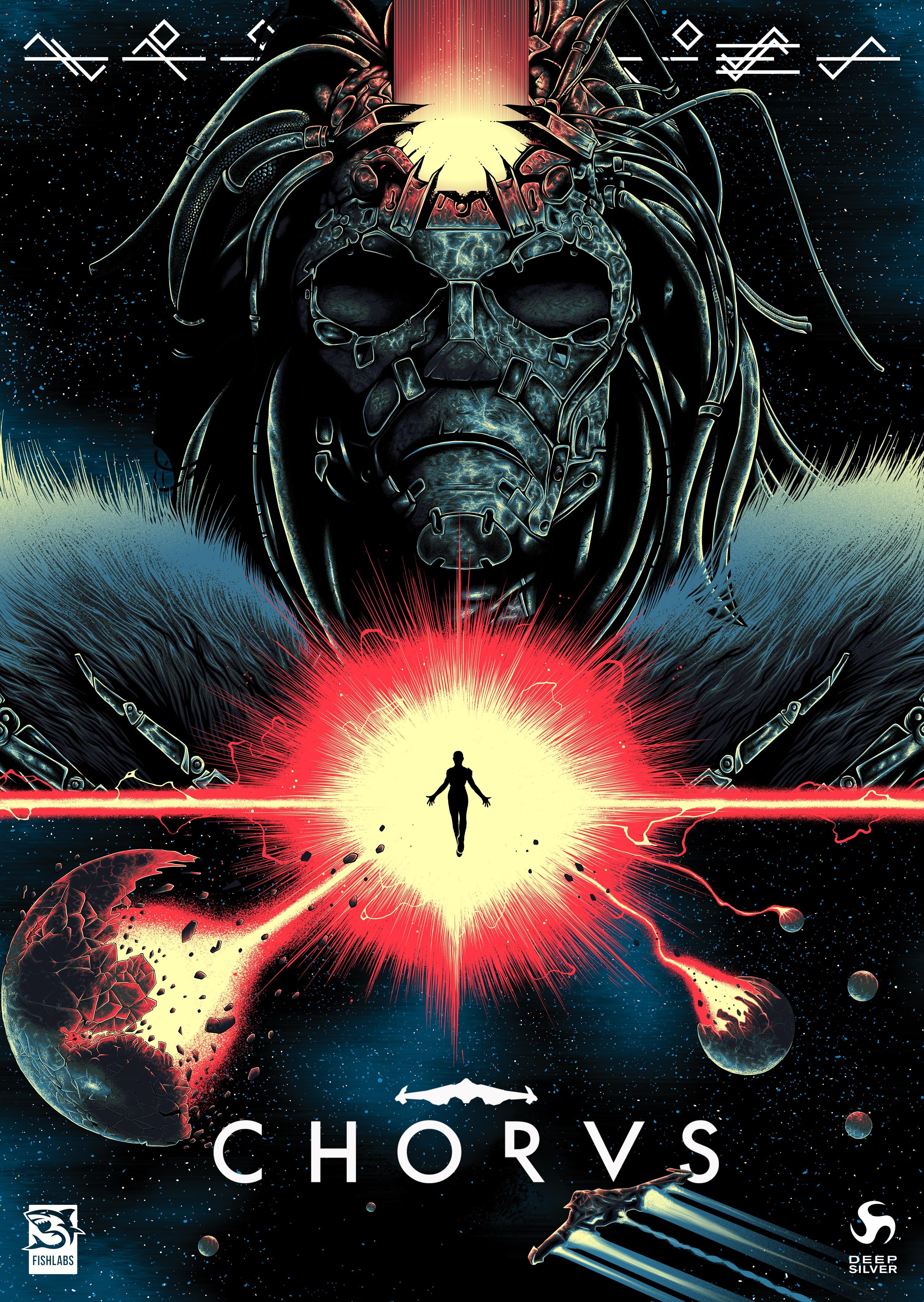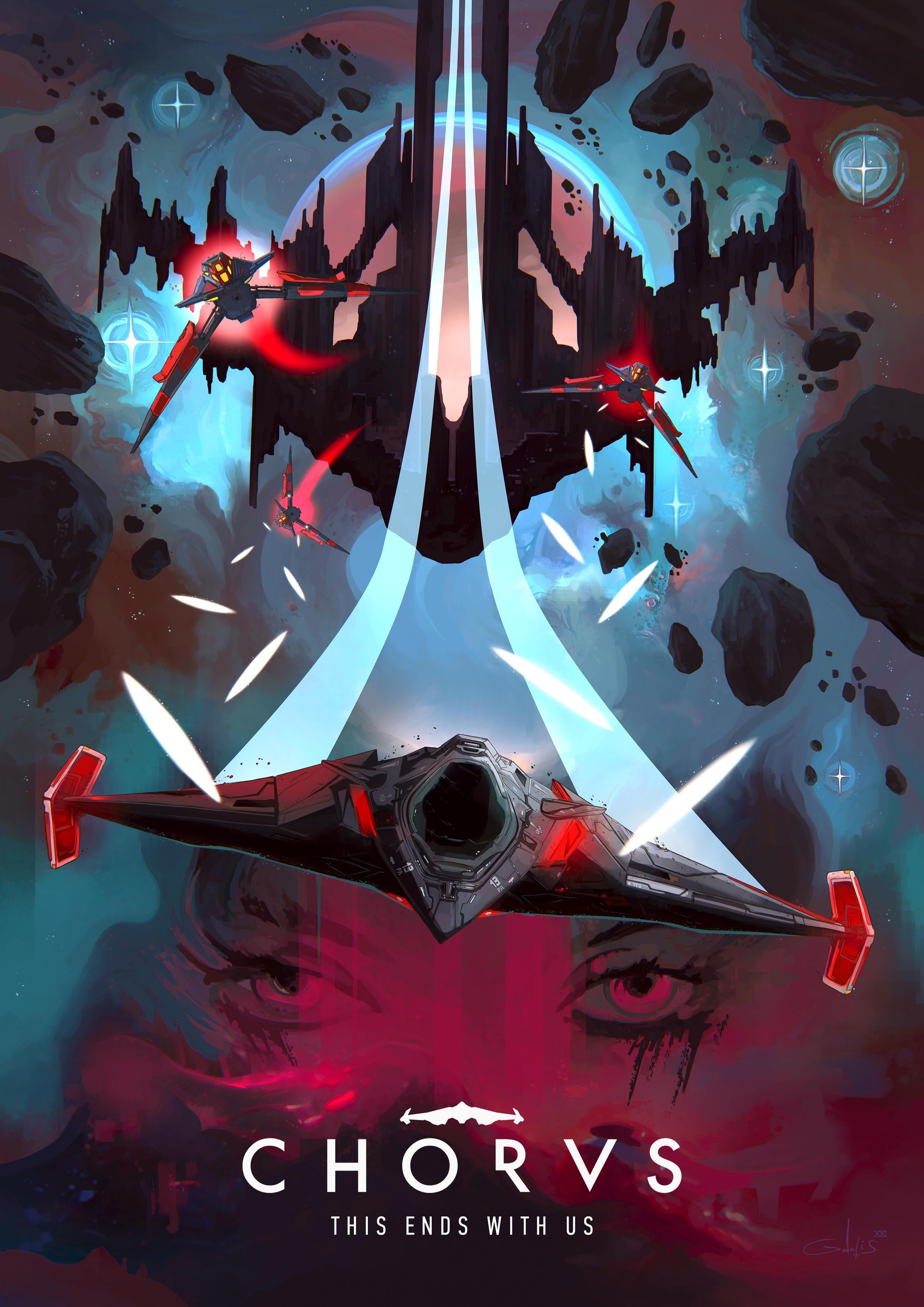 The original call to action:
PosterSpy x Chorus
We're excited to announce a brand new opportunity in partnership with Deep Silver and Koch Media UK for upcoming space combat video game, Chorus.
We will be commissioning 6 members of the PosterSpy community to produce a posters to promote the game's release.
To be considered, simply send us your PosterSpy portfolio URL – more details below.
About Chorus
A stunningly beautiful, intense blaster boasting a rich narrative, Chorus sees you taking control of Nara, once the Circle's deadliest warrior, now their most wanted fugitive, on a quest to destroy the dark cult that created her. Along with Forsaken, her sentient starfighter, Nara will explore ancient temples, engage in exhilarating zero-g combat, and venture beyond our waking reality.
A true evolution of the space-combat shooter, Chorus is the modern pinnacle of a genre that counts classics such as X-Wing and Freespace among its number.
There's a rich history of iconic promotional artwork for sci-fi entertainment, and the publisher is looking for six artists to create striking artwork around the games theme and its characters that take inspiration from iconic sci-fi imagery.
This is a paid commission, and artists will be given an asset bank from which they can pull inspiration.
More information on the game can be found here: https://chorusthegame.com/
Artist Selection
We're looking to commission multiple members of the PosterSpy community – three artists for full poster designs, and three further artists for smaller pieces.
To submit, you need to send us an email with your information, detailed below.
Usage and License
Selected artists will be able to use the work in their portfolios and will be encouraged to share the artwork on their social media platforms.
We will be actively promoting the commissioned artwork on social media, as will the publisher, and there may be opportunities for interviews with UK press.
Artists keep 100% copyright to their own work created.
How to be considered
Simply submit your PosterSpy profile URL at the bottom of this page, submissions are open from 18 November – 22 November.
Timeline
Portfolio submissions: 18 November – 22 November
Concept creation deadline: 29 November
Final artwork delivery: 4-11 December
Submit your PosterSpy Profile
By putting yourself forward, you confirm that you are available during November and early December to work on concepts and the final poster art for delivery by December 12th 2021.
If you are interested, send an email to [email protected]
Email subject: Chorus Commission
Your email must include:
Your full name
PosterSpy Portfolio URL (i.e www.posterspy.com/profile/nara)
Please note that due to the volume of portfolio submissions we will only respond to successful applicants.
Want to work with us?
Get in touch