James Wan (of Saw and The Conjuring fame) has returned to his horror roots with Malignant, a love letter to the gloriously gory giallo genre. The film — inspired by The Eyes of Laura Mars — follows a young woman whose visions of grisly murders may turn out to be more real than she thinks. (Watch the trailer here.)
Warner Bros. Pictures released a brand new poster to complement the initial one-sheet created by cold open. The two artworks share the overall composition and some typographic elements — most noticeably, both take a stab at transforming the "i" of the title into a dagger.
However, where the initial key art was stylish and sleek, its younger brother boasts a grainier, retro feel. If it looks like something made in the 80s, that's because it was: the poster is a homage to (and hopefully not theft of) celebrated graphic designer Andrzej Pągowski's artwork for the classic Polish drama Interrogation (1989)*. The illustration shows a female head that's been partially erased, with the negative space forming another human face. The resulting unnerving image can serve as a metaphor for a variety of themes, from gaslighting and interpersonal conflict to identity trouble.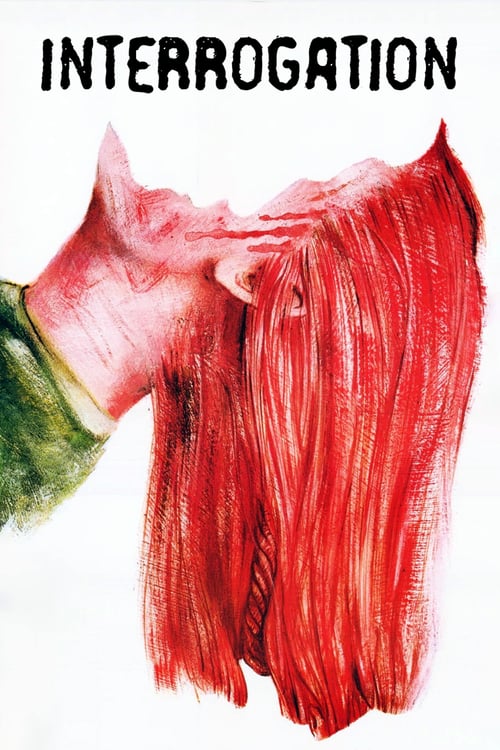 Poster by Andrzej Pągowski
Despite a lack of original vision, the Malignant poster shows an impressive level of commitment to its old-school painterly aesthetic, especially in terms of typography. The letters look to have been hand-drawn over a chunky serif font. The previous one-sheet had opted for horror mainstay ITC Benguiat (aka the Stranger Things typeface), so this handwritten approach is definitely more playful. For bonus points, the title is now yellow — or, as they say in Italy, giallo.
* Credit to reddit user Glum_Emotion_2983 for first noticing the similarity.