Looks like it's finally Halloween month, which means it's time to carve up pumpkins, stockpile candy, and click on the "Horror" section of your favourite streaming service… after googling some what-to-watch listicle or other.
Horror is sublime and subversive and full of subgenres. It's also very subjective, which makes compiling any sort of a rec list a hurdle. Do you stick to films that have stood the test of time? Or promote new releases? Do you go with the scariest movies, or the most well-acted and well-directed? Do you include a movie that you love despite it being hot trash? The only way forward is to come up with a selection, stick to it, and hope that the readers discover something to their liking.
With this list, I have tried to include a little bit of everything, from silent films to cult classics to modern indies. The one unifying factor? All these movies have had some great alternative posters created in their honour!
Nosferatu
Genre: vampire movie. Watch now.

Poster by momech
The OG vampire movie, Nosferatu is responsible for many of the tropes we've come to associate with the genre. (Every time a vampire dies from exposure to sunlight, you can thank director F.W. Murnau.) The titular villain is a disgusting predator, but the film itself is a treasure trove of gorgeous shots and genuinely haunting scenes. Watch Nosferatu for cinephile cred, artistic inspiration, or just the fun of it. The best part? It's in the public domain and may be viewed in its entirety on YouTube.
The Invitation
Genre: psychological horror. Watch now.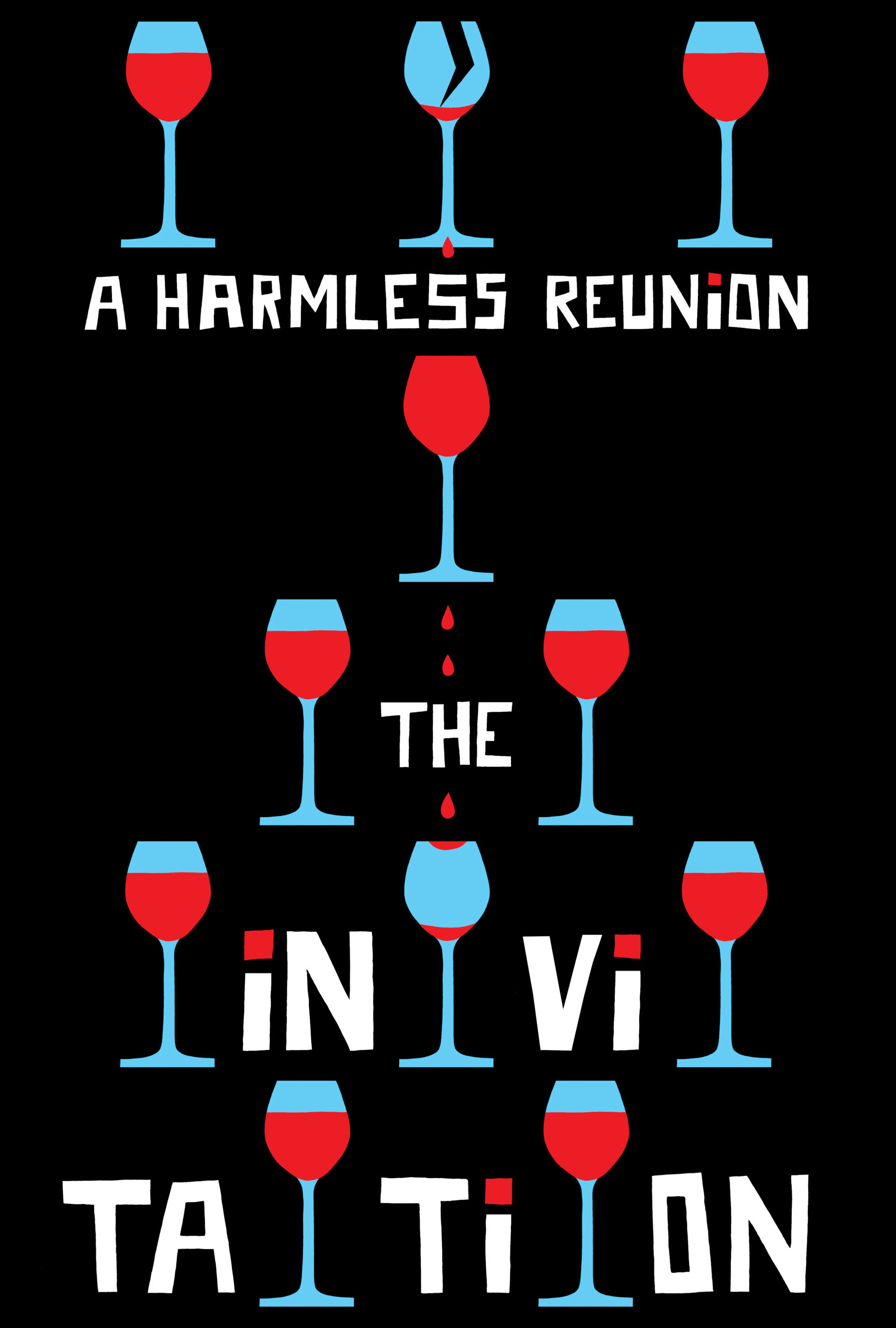 Poster by cherie
No, this isn't 2022's The Invitation, but an earlier movie by horror veteran Karyn Kusama. The Invitation (2015) uses the excruciating experience of pretending to enjoy fine wine next to your ex as a springboard for the tense plot, which centers on a group of friends who come to blows over their different approaches to dealing with grief and trauma. With its limited cast and claustrophobic location, this is a film that manages to do more with less.
Enjoy this content? Consider becoming a PosterSpy patron for just £4 a month.
Your monthly contribution goes towards our podcast, new content, our web hosting and maintaining the website.
Patrons automatically get access to extended versions of our podcast episodes!
You'll also get access to new website features exclusive to patrons and discounts with our partners. Full list of perks.
Re-Animator
Genre: horror comedy. Watch now.
Poster by MattGriffin
Watching Re-Animator is like seeing somebody do a merry jig atop the sad rotten corpse of good taste — and I mean that as a compliment. The titularFrankenstein-wannabe has no qualms about flaunting his weirdness, and neither does the movie. With gore galore, a dry sense of humor, and a balls-to-the-wall approach to adapting H.P. Lovecraft, Re-Animator is a wild ride from start to finish.
Hellraiser
Genre: supernatural horror. Watch now.

Poster by halilkarasu
With the reboot just out, it's time to revisit the 1987 original, which Clive Barker adapted for the silver screen from his own novella "The Hellbound Heart". Like many horror movies, Hellraiser is something of a morality tale, warning the viewer about the dangers of wanting something stronger than earthly sensations. Throw in pompous speeches, naked skin, and tons of leather, and the end result is very 80s, very British, and very, very serious.
Scream
Genre: slasher. Watch now.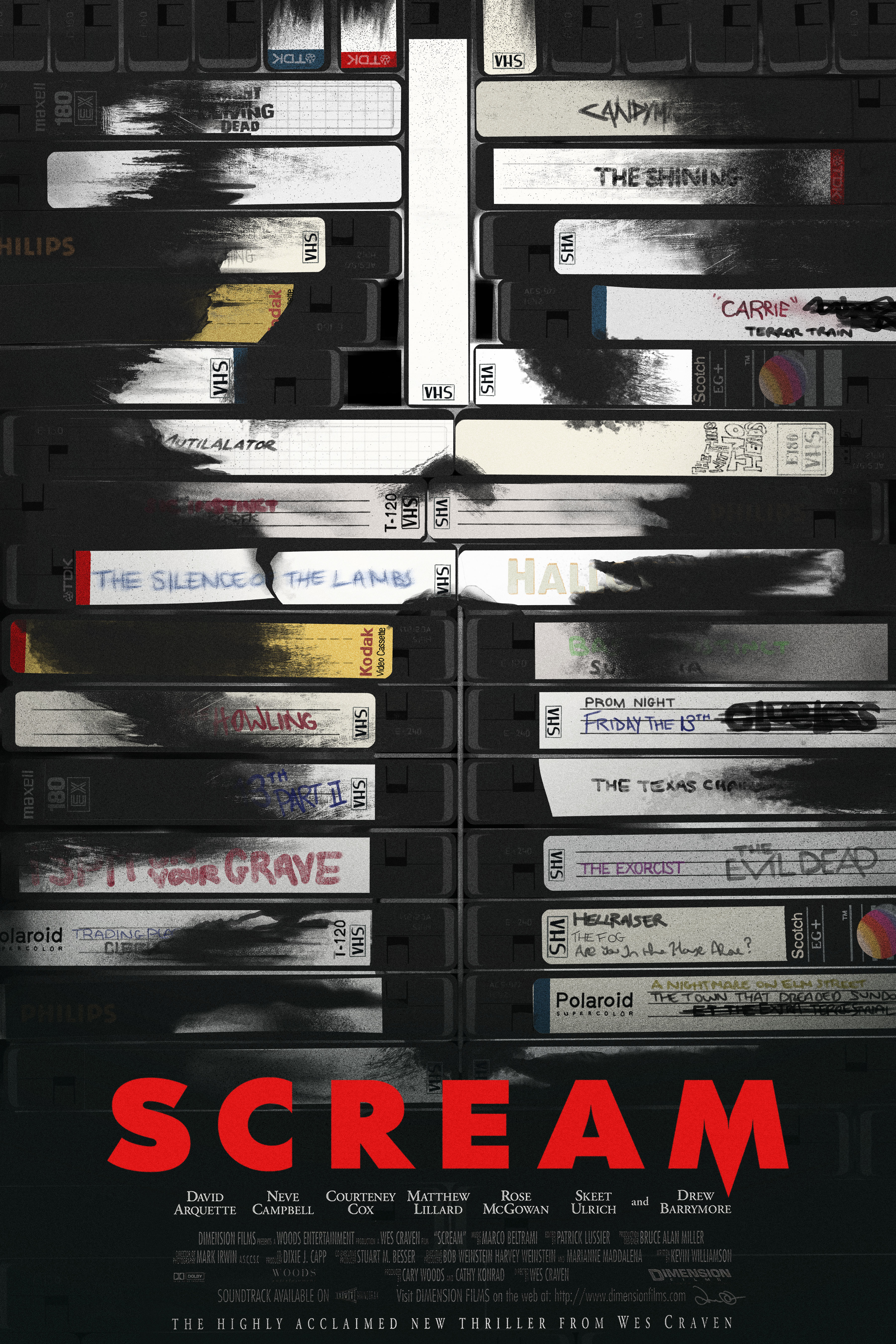 Poster by Daveoflanagan
What is there to say about Scream that hasn't already been said? It's a horror movie that can have its cake and eat it, too: a wry commentary on slashers that also functions as a great example of the genre, and a favorite among horror nerds and mainstream audiences alike. Scream doesn't really need an introduction or another glowing endorsement; both the movie and its masked killer, Ghostface, are part of the horror pantheon, and deservedly so.
Evil Dead II
Genre: horror comedy. Watch now.
Poster by thismeanswaugh
Much like its unlucky, plucky protagonist Ash, Evil Dead II is equal parts energetic and ingenious, with an impish sense of humor and a devil-may-care attitude. The frenetic pacing, charming practical effects, and cheesy lead performance make for a giddy, surreal exercise in splatstick — and a total delight of a movie. (Fun fact: it also made its way onto the list of 366 Weird Movies, which is one of my favorite rec websites!)
I Am Not a Serial Killer
Genre: creature feature. Watch now.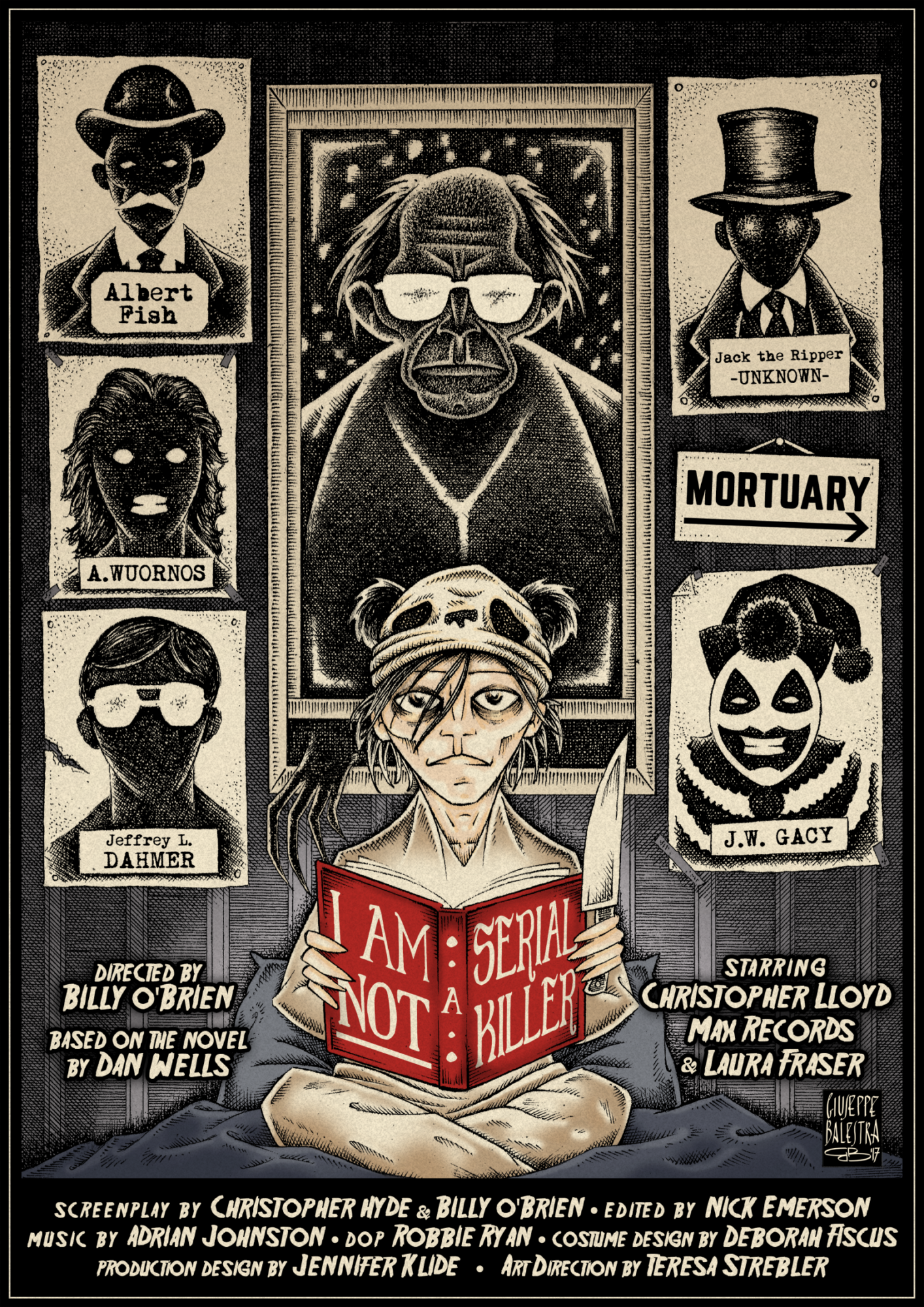 Poster by ARTbyGB
The movie, based on the debut novel by horror writer Dan Wells, is in many ways a younger brother to Donnie Darko (2001): it too centers on a misunderstood, psychologically unwell teenager who gets embroiled in a sleepy Midwestern town's supernatural happenings. For all its talk of corpses and organs, Killer is compassionate in its look at the monster behind the man — and the forces of love and reason that help people counterbalance their evil urges.
A Girl Walks Home Alone at Night
Genre: vampire movie. Watch now.
Poster by claydisarray
This film is impossibly stylish, yet largely unknowable — just like the eponymous heroine, a skateboarding vampire who preys on bad men in an industrial Iranian town. Very New Wave-ish in its preoccupation with angst, crime, and atmosphere, this is the sort of movie that leaves you with a vivid memory of everything save for the plot.
Videodrome
Genre: sci-fi horror. Watch now.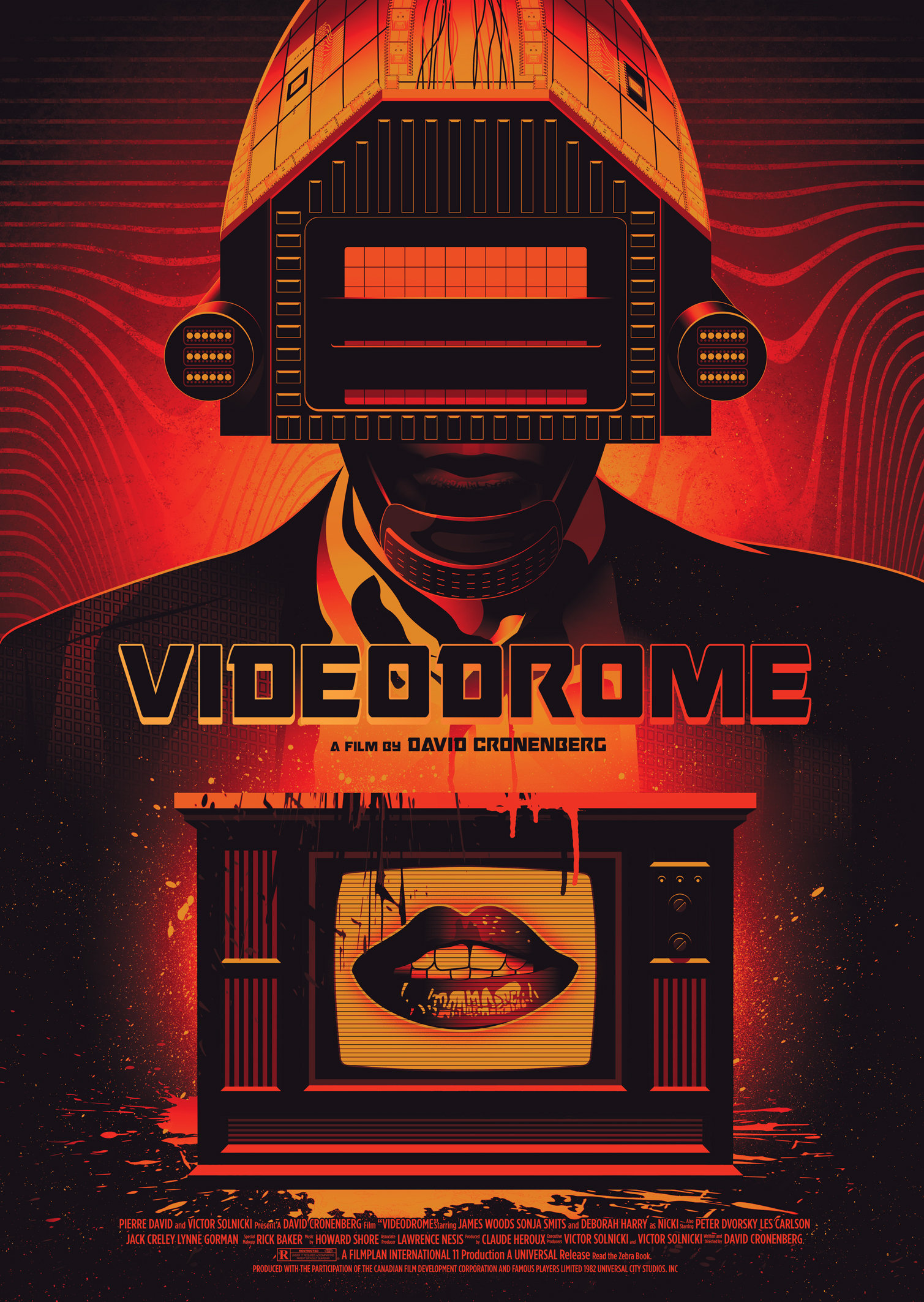 Poster by Dave Stafford
An episode of Black Mirror that predates the actual Black Mirror, Videodrome is my favorite "serious" horror movie. It explores the power dynamics of sex and gender, humanity's fraught relationship with technology, and the highs and pitfalls of media consumption — all the while showcasing a fantastic lead performance from a slimy yet sympathetic James Woods and the gross practical effects we've come to associate with David Cronenberg.
Halloween
Genre: slasher. Watch now.
Poster by jeffpoitiers
No list of Halloween movies would be complete without, well, Halloween — after all, this is the film that kickstarted the slasher craze. Too bad most of the movies that followed have imitated the one-note plot and not the artistry involved in the production. Halloween's dreamlike vibe, iconic synth score, and lack of blood and gore make for a classy (and classic) cinematic experience that's worth sinking your teeth into this October.